History of the KSU Library System
Before Kennesaw State University was one of the largest public institutions in the country, striving to achieve a premier R2 Library System, the Kennesaw Junior College was ready for students, administration and staff, including the first librarian Dr. Robert Greene, worked out of small offices at Banberry Elementary School in Marietta, GA.
When campus first opened in January 1967 the library building was not ready, and so bookshelves were set up in the physics lab. At that time there were about 4,200 volumes and by the time the new library had been built, the collection had grown to over six thousand. The campus library (known today as the Pilcher Building) opened for students in April of 1967. Initial registration of students totaled 1,014.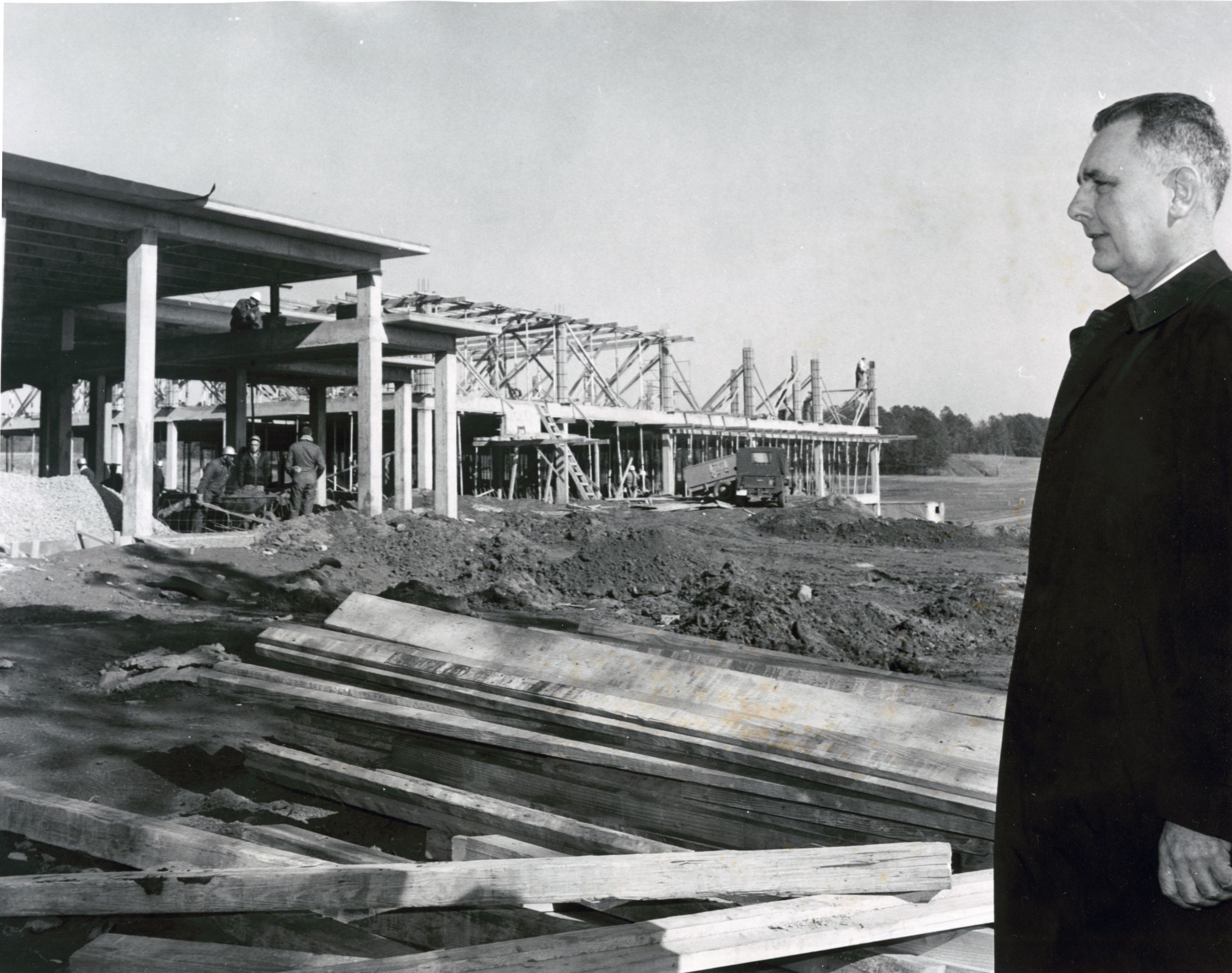 The current Library on the Kennesaw Campus building, completed in 1981, boasted the largest building on campus, built to serve the 4,195 students enrolled that year. In 1990, the library building was named after the first president of KSU, Horace W. Sturgis. The Horace W. Sturgis Library, from its start, boasted over 100,000 sp. Ft. for student use and could hold 85,000 volumes. At the time of opening, Dr. Robert Greene was already moving the library forward into new horizons, converting the card catalog into microfilm and new online databases. "The new Kennesaw Library has been designed to fulfill student and community needs for years ahead" said Dr. Greene upon its opening.
Sturgis Library is also home to the University Archives and Rare Book Gallery as well as several other departments.
In November of 2013, the University System of Georgia announced a merger between Kennesaw State University and Southern Polytechnic State University. This merger yielded a new Kennesaw State University Library System, with the Sturgis Library at the Kennesaw location and the Lawrence V. Johnson Library at the Marietta campus.
The Johnson Library was named for one of the first directors of the Technical Institute (Southern Polytechnic) after his work as department head at the Georgia Institute of Technology Aeronautical Department.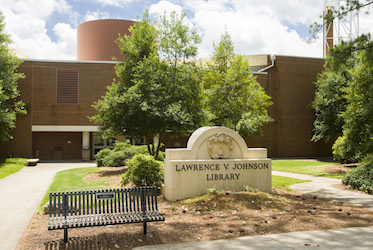 The original library of the Technical Institute opened in the school bookstore in 1948 and boasted normal circulation of materials and a reading and reference room. After some growth, the new Southern Technical College knew they needed a library building to support their students as well as their accreditations. Groundbreaking for the new library was held April 12, 1966 and the permanent library facility was created in 1968. This library included enhanced collections and a new permanent librarian, John Patillo. This library served its students and faculty until 1988 when it received a much-needed expansion due to the increased enrollment of approximately 3700 students.
Today, the Lawrence V. Johnson Library still stands in its original spot serving the KSU students at the Marietta Campus.