Graduate – Master of Science in Leadership in Nursing (MSN)
The Wellstar School of Nursing offers two leadership-focused Master of Science in Nursing tracks: one in Administration and one in Education. Both offer a convenient 15-month, four-semester full-time format, as well as part-time options, so you can realistically balance your work, school and personal life. The MSN-Administration program is 100% online, while the MSN-Education program has online/hybrid with many classes meeting on campus only once a month. Both programs are accredited by the Commission on Collegiate Nursing Education, 655 K Street, NW, Suite 750, Washington, DC 20001, 202-887-6791
The MSN – Administration track will prepares you for success as a healthcare leader for all levels, including executive. The program is grounded in practice and guided by healthcare theory and research. Emphasis is on understanding leadership competencies; understanding data and evidence; creating a healthy work environment; and organizing care delivery systems.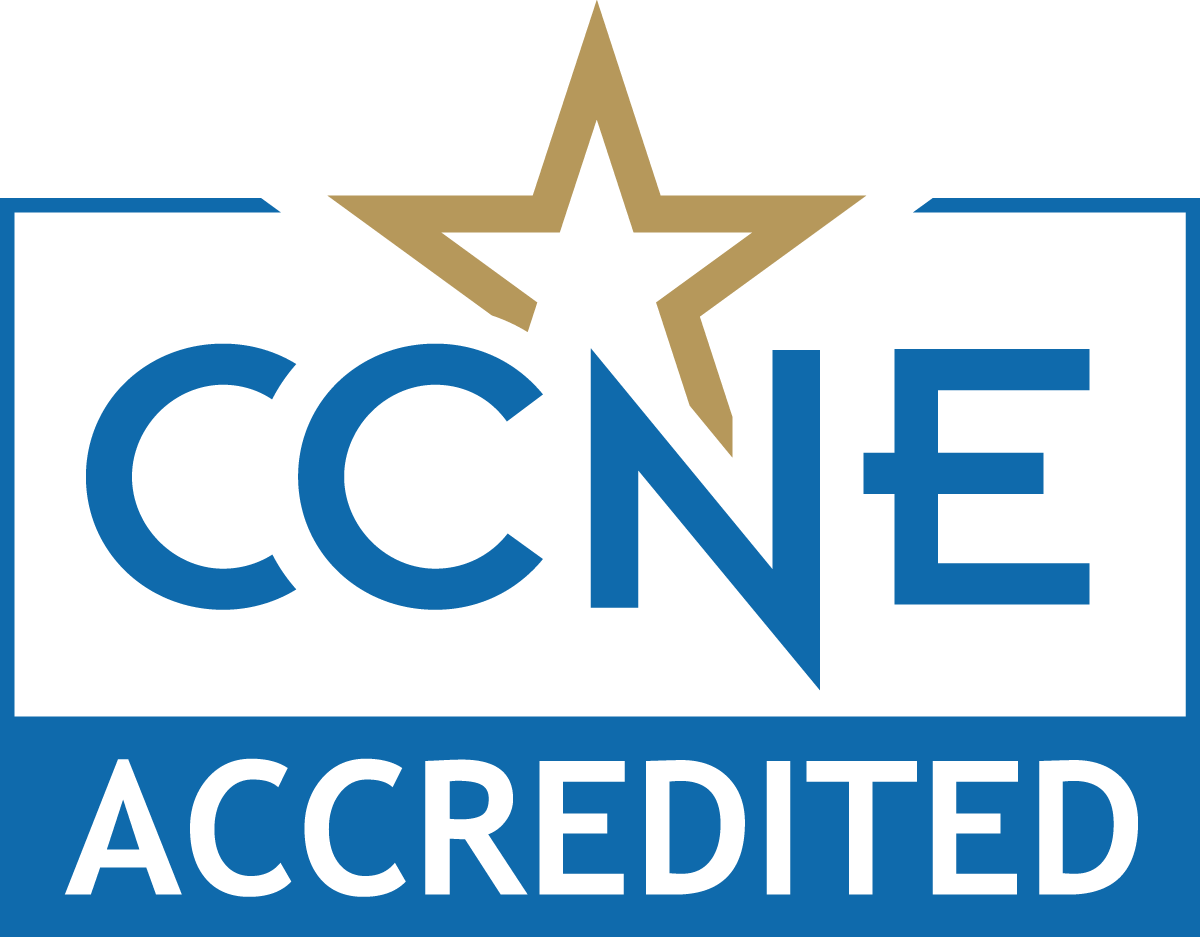 The MSN – Education track will prepare you for the ever-changing world of nursing education. Grounded in best practice and guided by healthcare theory and research, you will learn the knowledge and skills necessary to provide leadership as a nursing instructor or a clinical nurse educator.
The MSN learning environment at KSU is welcoming, with small classes which promote collaboration with classmates and faculty. Each program includes clinical or practicum requirements which put your skills to work and expand your professional network. The courses are taught by expert doctoral faculty who are experienced educators with relevant real-world experience, including senior leadership roles.
The need for nursing educators and administrators has increased dramatically in recent years, thus there is no specific level of experience required for acceptance to these tracks. You must, however, have earned a baccalaureate degree in nursing (BSN) from a nationally accredited institution with a satisfactory grade-point average of at least 3.0. A GRE is not required.
MS in Nursing Salary and Career Information
You Can Take Advantage of Job Growth
The need for nurse educators and administrators is of critical concern to the health care field. The U.S. Bureau of Labor Statistics projects 20 percent national job growth and 32 percent growth rate in Georgia for nurse educators from 2018-2029, while 32 percent job growth is projected for medical and health services managers for the same time period. With a highly-regarded KSU MSN, you'll have the credentials needed to advance in your career.
Nurse Educators and Clinical Nurse Educators
Technical and Trade Schools ................................. $73,100
Junior Colleges.......................................................$75,430
Colleges, Universities, Professional Schools........ $83,240
General and Surgical Hospitals .......................... $121,180
2019 Bureau of Labor Statistics: Nurse salaries vary according to state, job site, specialty, role, degree and experience
Nurse Administrators and Executives
The average annual salary for nurse leaders ranges from $230,000 to less than $90,000, based on location, specialization, experience, responsibilities, and a variety of other factors.
Source: 2016 Salary and Compensation Survey, American Organization of Nurse Executives (AONE)
MS in Nursing Leadership Degree Benefits at Kennesaw State
Well-Respected in the Marketplace

– KSU nursing graduates have been sought after by Georgia's top-tier healthcare employers for the past 45 years
Affordability

– KSU programs are offered at a far lower cost than private universities and for-profit programs
Valuable Hands-on Components

– The Education track includes simulation labs and innovative activities that mimic practice, hone patient interaction skills and perfect the use of relevant technology. The Administration track includes 300+ hours of practicum experience with a nursing leader at established Georgia sites
Tuition Reimbursement -

Many local healthcare employers offer tuition reimbursement for graduate study. Check with your employer's human resources personnel to find out if you qualify. The MSN-Education track takes part in the Nurse Faculty Loan Program (NFLP), which provides loans which can be partially canceled by service as an educator in an academic or clinical setting.
Department Contact Information
Wellstar School of Nursing
Kennesaw State University
520 Parliament Garden Way NW., MD# 4102
Kennesaw, GA 30144-5591
Jessica Roberson
Graduate Program Assistant
graduatenursing@kennesaw.edu
Related Degrees and Certificates
1Program tuition is an estimate based on the average student's time to complete. Costs for books, travel, other miscellaneous fees (parking, labs, graduation, etc.) are not included. Tuition and fee changes are posted in the Spring and are effective for Fall semester. Please note that fees are subject to change at the end of any academic term without prior notice. For additional information, see tuition and fees or graduate program financial aid.