Vision
We will be the leading multidisciplinary college focused on the built environment in the region. Our close-knit college community develops skills and knowledge to enable the highest degree of professionalism and leadership across the industry. We foster a culture of collaboration across disciplines with an emphasis on community engagement, sustainability, and technology.
The values and guiding principles in the Strategic Plan - College of Architecture and Construction Management 2022-2027 reflect our commitment to creating a culture of professionalism and support.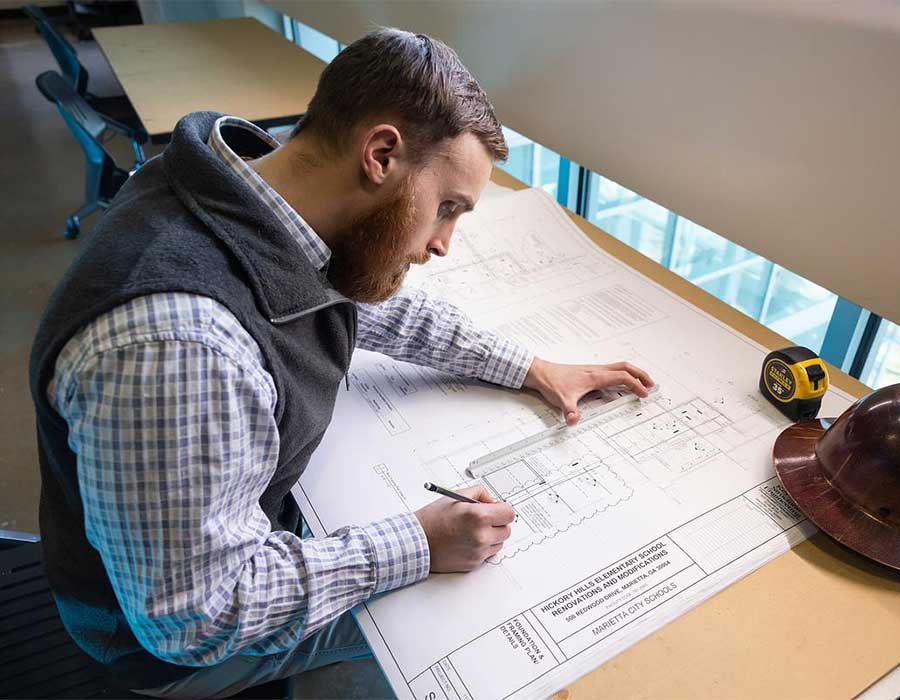 Mission
The Kennesaw State University College of Architecture and Construction Management prepares students to be recognized leaders and responsible professionals in the design, construction and management of the natural and built environment.
view R2 Roadmap Plan