Our Mission
The Department of Molecular and Cellular Biology at Kennesaw State University (KSU) unites a diverse and dynamic body of faculty, staff, and students dedicated to understanding molecular interactions and their outcomes across many scales, from the single-celled to the collective organization of multicellular organisms. We aim to position our students as the next generation of scientists, health professionals, educators, and enlightened citizens while promoting faculty and staff success.
Diversity is a fundamental theme of life essential to reproduction, growth, development and evolution. We embrace this theme as a central tenet of our department. We cultivate diversity in our curricula, in our faculty and staff work models, and in the individuals we recruit as faculty, staff and students, to best reflect and enrich the communities we serve.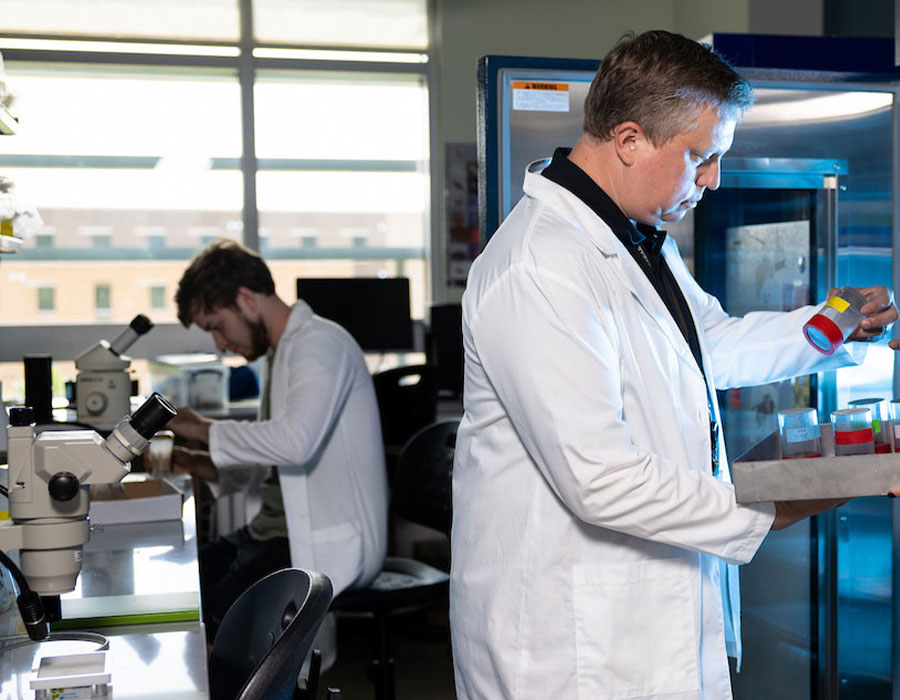 KSU is a Carnegie R2-designated university and one of four comprehensive universities in the University System of Georgia. Recognizing the importance of intellectual freedom, we value equally the intertwined endeavors of discovery, of teaching and learning, and of practical use of the life sciences. We actively work to advance and disseminate knowledge; to guide the development of our students, faculty, staff, department, college and university; and to sustain our varied professional and personal communities.