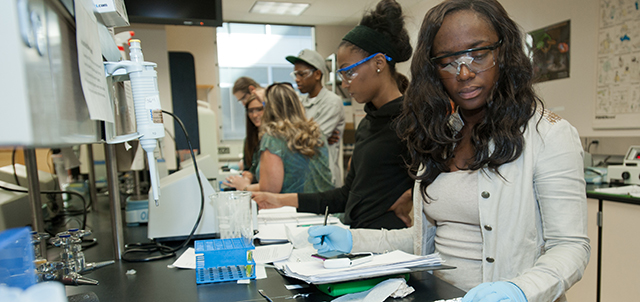 The College of Science and Mathematics (CSM) is committed to student success. The CSM faculty, staff, and administrators believe that students deserve the best education that we can provide. We work together to ensure that students develop meaningful and relevant knowledge and skills for their chosen field(s) of study. We adapt our instructional practices and pedagogical approaches to meet the changing needs of students and those of society. We seek out feedback from key stakeholders across the campus community and in the workforce to ensure that not only are we meeting students' current needs, we are also positioning them to be competitive upon graduation from Kennesaw State University (KSU). Student success is our success.
CSM promotes student success through the following:
We use data to guide and inform our efforts and to examine their impact on student learning and success.