Kennesaw State School of Art and Design, Zuckerman Museum to present "Recollections," Oscar Muñoz
KENNESAW, Ga. | Sep 6, 2022
Colombian artist is known for using ephemeral materials to explore how violence can affect society's memories
Kennesaw State University's Zuckerman Museum of Art (ZMA), a unit of the School of Art and Design, will present Recollections, Oscar Muñoz, now through December 10. The exhibit features six ground-breaking works by innovative Colombian artist Oscar Muñoz.
The works comprising the show defy fixation and the belief that photography is definitive and absolute. Thus, the works question memory, erasure, permanence, and the resolute. The exhibition is curated by Cynthia Norse Thompson, director of curatorial affairs at ZMA, and Vanessa K. Davidson, curator of Latin American Art at the Blanton Museum of Art, University of Texas at Austin.
Davidson says, "Muñoz's works exist between forgetting and remembering. In other words, there is a constant battle between a thing that materializes and then fades away, falls apart. Although the images that he creates often change or disappear, they stay transfixed in our minds."
Colombia has suffered a series of civil wars since the 19th century. Associating the precariousness of life with the fragility of the image, Muñoz often creates poetic reflections on the brevity of both. Many of his works revolve around this relationship between image and life, while others feature explicit images of the dead. Nonetheless, in his artistic practice, his approach to violence as a dire reality in Colombia is more philosophical than political.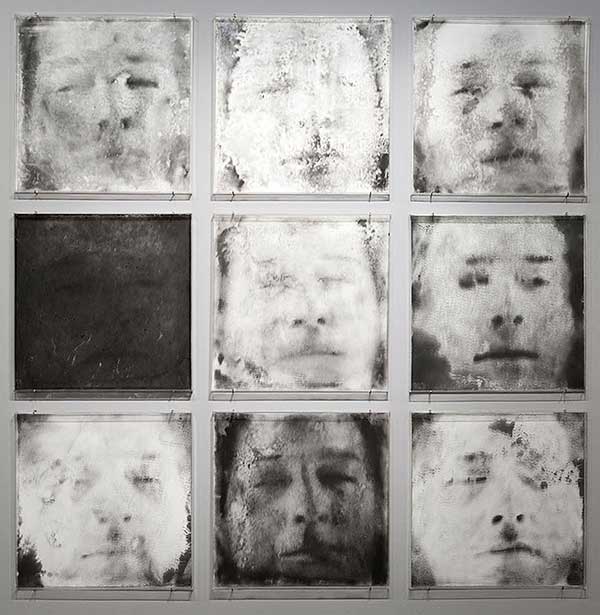 He explains, "No doubt, the fact of having lived and grown up in Cali, Colombia—a country with numerous, complex, and thorny conflicts—contributes to a certain outlook, a drive, maybe, a need to explore this to some extent in one's work. The development of this reality, of these experiences—taking them to a poetic level, to a universal level, and to a level that has to do with artistic language—is more or less what I have explored in my work."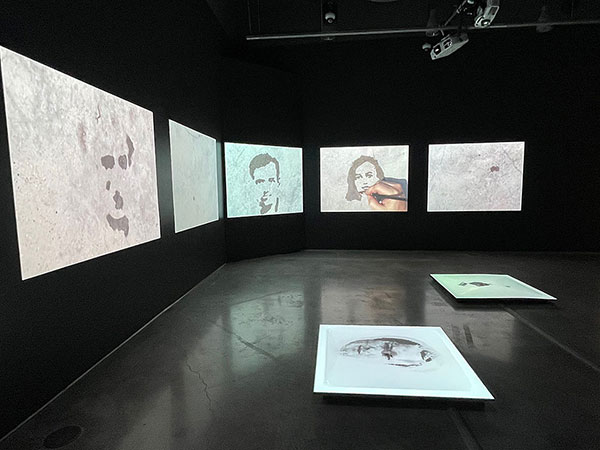 The featured works were first shown in Invisibilia at the Phoenix Art Museum and then at the Blanton Museum of Art. Although Muñoz's radical artistic practice combines photographic processes with drawing, painting, printmaking, installation, and video, the artist does not consider himself a photographer. He is best known for his evocative use of ephemeral materials to question the stability of the photographic image, poetically equating its intrinsic fragility with the fallibility of memory and the precariousness of life itself.
Davidson will present a virtual lecture on Recollections, Oscar Muñoz on Thursday, Sept. 8, at 7 p.m. The lecture is free with registration. The exhibition is open now through Dec. 10; admission is free. Please visit arts.kennesaw.edu to make reservations, see current hours, and learn more.
--Kathie Beckett
Related Posts