Namira Islam
Twitter:
@Namirai
Namira Islam is a lawyer and graphic designer. She is the Co-Founder and Co-Director of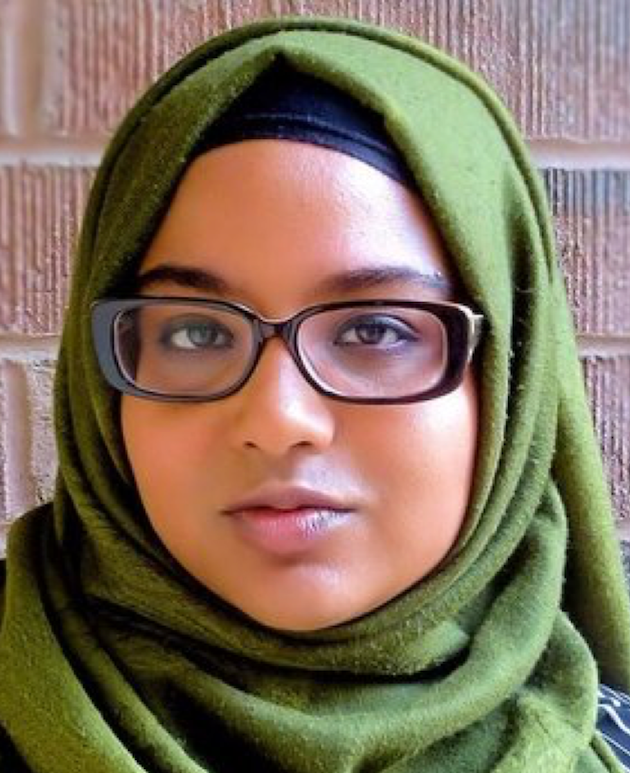 the Muslim Anti-Racism Collaborative (MuslimARC), a faith-based human rights education organization which focuses on racial justice.
Namira previously practiced in poverty law in Flint, Michigan; worked in prisoners' rights litigation; and interned in international criminal law and war crimes for the United Nations in The Hague, The Netherlands. Her legal background includes research on racism, global education standards, and the UN Declaration on Human Rights Education and Training. Namira has served on the boards of multiple Muslim student organizations and has
fundraised and led crowdfunding efforts on behalf of Islamic Relief and charity: water, as well as for other causes, since 2008. She is an advisor to her late father's organization, Diversified Educational Foundation (DEF), which invests in Bangladeshi orphans. She has nearly a decade of experience as a tutor and e-mentor for low-income students. As a graphic designer, Namira specializes in print design and has designed for the AFL-CIO and the U.S. Palestinian Community Network. She has been freelancing for diverse clients in the United States and abroad since 2007.
Namira has delivered lectures and workshops on diversity, community, and justice across the United States, including at Harvard Divinity School, Michigan State University College of Law, and the Minidoka Pilgrimage. She has written for multiple publications and provided commentary and analysis on identity, current events, and social justice narratives for radio shows, documentary films, and other media worldwide.
Namira was born in Detroit, Michigan to Bangladeshi parents and currently resides in Metro Detroit. She is an alumna of the University of Michigan – Ann Arbor and the Michigan State University College of Law.
In 2010, Namira was awarded the University of Michigan's Tapestry Award for "demonstrating a way of being that contributes to intercultural awareness and relationship building through … reflecting the values of social justice, multiculturalism, and diversity." In 2016, she received El-Hibri Foundation's Young Leader Award for "demonstrating collaborative and inclusive leadership in American Muslim communities."