Welcome from the Director of the Bailey School of Music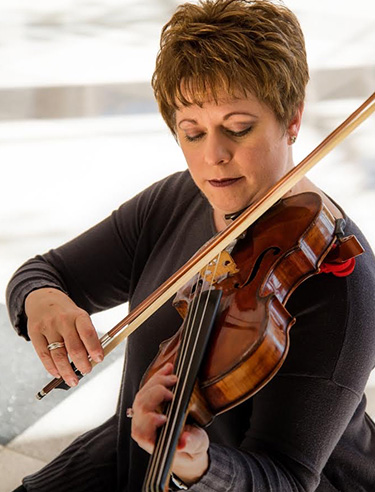 Welcome to the Bailey School of Music at Kennesaw State University! Part of KSU's thriving College of the Arts, the School is comprised of outstanding students, faculty and staff who are committed to creating a dynamic and welcoming community of musicians and scholars.
The Bailey School of Music offers all the advantages of a large public university, the myriad arts and cultural opportunities and partnerships afforded by the metro Atlanta area, and an unparalleled commitment to student-centered, personalized instruction. We are an all-Steinway school, and our beautiful Dr. Bobbie Bailey and Family Performance Center is a regional hub for an incredible variety of musical performances and other arts events. Our ArtsKSU performance series brings the world to your doorstep, and our students enjoy opportunities for engagement with faculty and world-renowned guest artists at the highest level, both in the classroom and on the performance stage.
Together, we create passionate musicians, scholars, and educators who will continue to shape the cultural life of our community into the future. We invite you to join us on this exciting journey!