Courses in Music History and Musicology
Music History and Musicology Courses are designed for any music major seeking complete musicianship. Every musician should attain some synthesis of the disparate knowledge acquired through studies in history, theory and musical performance in order to develop an informed and well-rounded approach to their art.
Courses in Music History and Musicology offer the opportunity to study music with a focus on its place in history and in culture. The variety of courses addresses music's cultural and expressive significance as well as how various musical systems have evolved over time. In the process, students develop skills in research, verbal and written communication, collaborative-work, and critical thinking that prepare them for multiple career paths in music. Enrolling in the upper Musicology elective courses can also build a foundation for graduate studies in musicology, education or performance.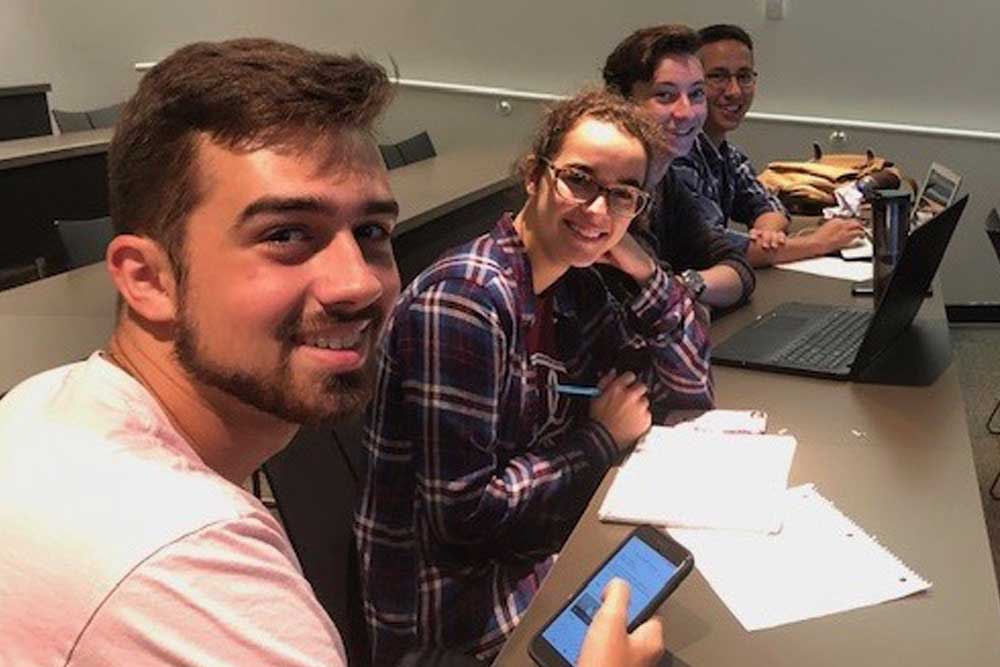 Music History courses provide students with the opportunity to collaborate with their peers in group research projects and to present their projects at the KSU Symposium for Student Scholars and at the National Conference for Undergraduate Research.
Students may also participate in the Music History in Europe Study Abroad Program, which examines both classical music and jazz while travelling through Germany and France. This global experience helps to forge students' own distinctive musical identities in the interconnected world of the 21st century.