The Bailey School of Music's percussion studies program is unrivaled in the state of Georgia. Our faculty are gifted performers and educators with a deep commitment to teach and mentor all percussion majors. All majors, whether performance or education, have a wide range of performing opportunities while in school. Aside from the weekly private lessons, students can play in Percussion Ensemble, Wind Ensemble, Wind Symphony, Jazz Band, and Symphony Orchestra.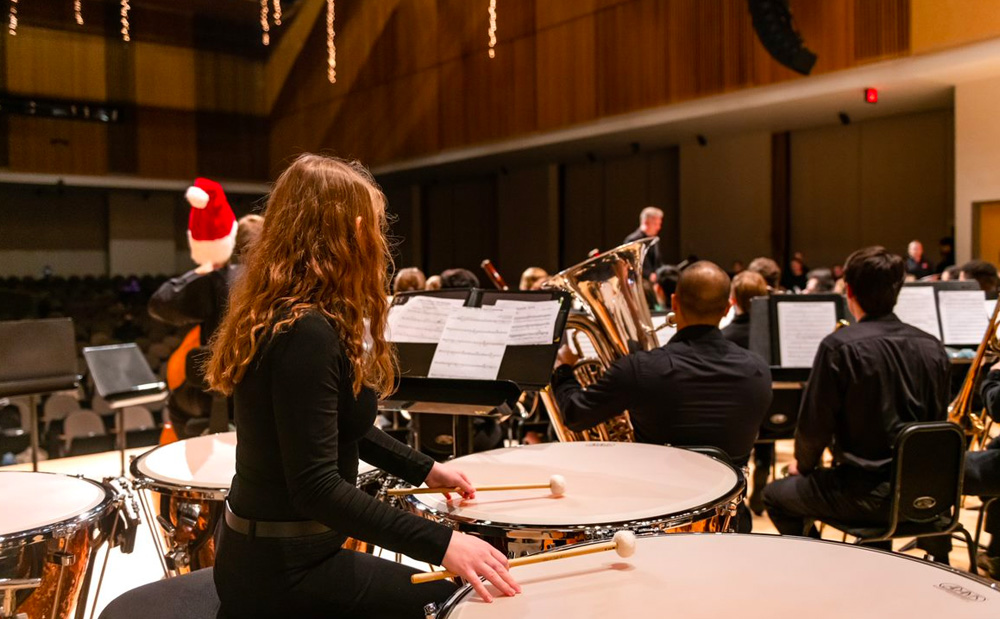 Our facilities are state of the art, and our performance venue, Morgan Concert Hall, has some of the best acoustics in the region. We also have enough professional quality percussion equipment to stage a thirty-member percussion ensemble each semester. KSU percussion graduates have gone on to teach all over the United States and perform professionally across the globe. There have also been week-long residencies with SO Percussion, Third Coast Percussion, and Eighth Blackbird just to name a few. Kennesaw State University's Bailey School of Music has a vital percussion community of majors, and we welcome anyone that is interested to please come take a tour.
For more information, please contact Prof. John Lawless.