In Memoriam: ArtsKSU Supporter Malinda Delle Jolley Mortin
KENNESAW, Ga. | Jul 15, 2022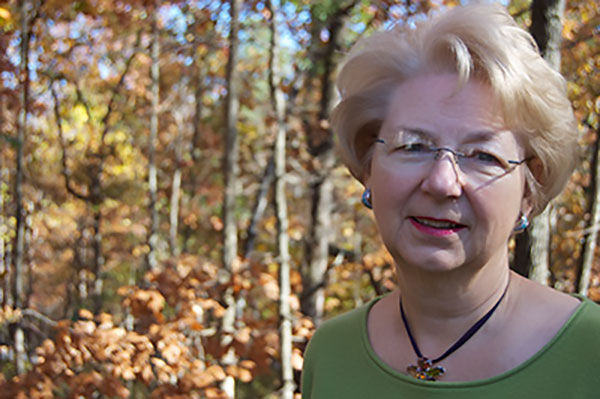 KENNESAW, Ga. (July 15, 2022) — Kennesaw State University College of the Arts mourns the loss of friend and donor Malinda Delle Jolley Mortin, who passed away June 27, 2022. Mortin, previously a partner in securities brokerage firm Lex Jolley & Company, was an unwavering advocate of the arts at KSU. She is survived by her husband, Gordon, to whom she was married for more than 50 years, and several nieces and nephews.
"She was a generous supporter of the College of the Arts. She was such an outstanding person who never sought the limelight," said Joe Meeks, College of the Arts Founding Dean, Emeritus. Malinda Mortin also donated much of her diverse art collection to Kennesaw State University; some of the pieces are housed in the Permanent Collection. It was only the first act of generosity from this unassuming donor.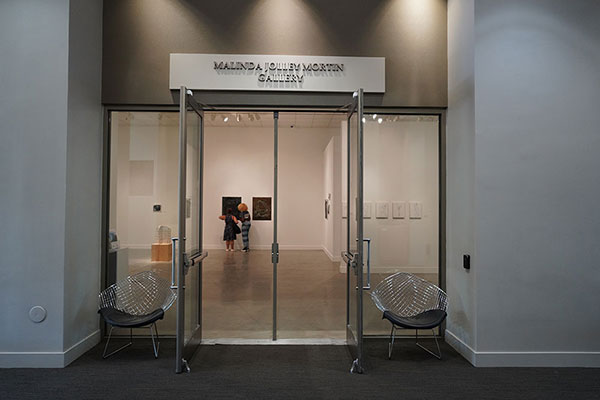 When Meeks reached out to Mortin about contributing to the newly planned Zuckerman Museum of Art, she agreed. She chose the lower, downstairs facility that was specifically designed for research and teaching, to honor her mother, LeoDelle Jolley, who was a teacher. Thus, the LeoDelle Lassiter Jolley Collection Research Center, a state-of-the-art home for the KSU Permanent Collection and Campus Collection, was created. The Center is available for use by Kennesaw State students and faculty, as well as community scholars with pre-approval from museum staff.
"Later, when I asked her to name the gallery across from Morgan Hall in the Dr. Bobbie Bailey & Family Performance Center, she agreed immediately to do it," said Meeks. But she didn't want any recognition, and it took Meeks many conversations with her before she finally agreed to be recognized. The Malinda Jolley Mortin Gallery is now used to showcase highlights from the Zuckerman's Permanent Collection.
Malinda Mortin and Joe Meeks enjoyed a long friendship, often talking at length on the telephone from her home in Sea Island, Georgia. "From time to time, she would mail me a newspaper article about an artist whose work she had donated to the University. She was just a delightful person with a healthy sense of humor," said Meeks.
She was a proud member of Chi Omega Fraternity, and the Chi Omega Malinda Jolley Mortin Woman of Achievement Award is named in her honor and given at Chi Omega Conventions to fellow Fraternity sisters. Mortin served on several boards and foundations including Kennesaw State University Foundation, Kennestone Hospital guild (now WellStar), Marietta Garden Center Foundation, Hagood Garrison Genealogy Society, CASA Glynn, Junior League of the Golden Isles and Sea Island Garden Group. She was a second-generation member of the Smyrna Social Club and a founding donor to Adoption-Share, Inc.
Geo Sipp, Director of the School of Art and Design, said, "We are so thankful to Mrs. Mortin for her generous gifts over the years to the Zuckerman Museum of Art. Her legacy will continue far into the future, reaching generations of students, faculty, and arts patrons."
--Kathie Beckett
Related Posts