Coles Ambassadors for Student Success
To support and guide students in their academic journey by providing mentorship, leadership, and networking opportunities, the Coles Ambassadors are a select group of high-achieving students who have demonstrated academic excellence, leadership skills, and a commitment to the Coles College of Business community. Through their involvement, the Ambassadors serve as role models and advocates for their fellow students, while also contributing to the overall success of the Coles College.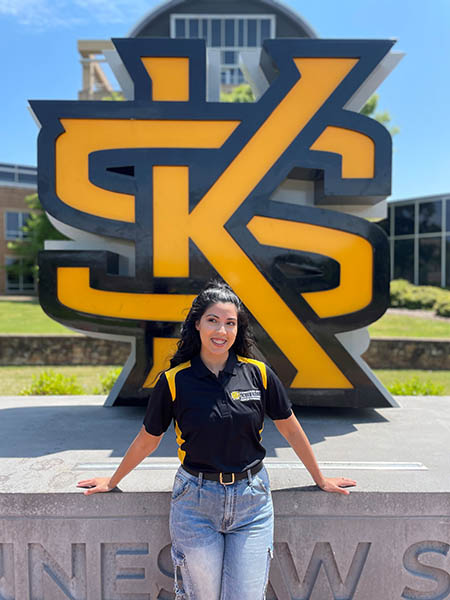 Major: Finance
Minor: Fintech
Position: President
What Motivated you to join CASS?
As an upperclassman, sometimes you find beneficial college resources a little too late. You look back and think, "I wish I had known about this earlier"! I joined CASS to prevent future Coles students from falling into the same trap. I'm here to help YOU navigate your college journey!
Name a fun fact about yourself:
I finally crossed off an item on my bucket list: creating a YouTube Channel! It was beyond scary and completely out of my comfort zone, but it helped me grow in so many ways.