Charter Types and Costs
Transit Style Buses
35 passenger bus
3 hour minimum - $396
Each additional hour - $132
Wheelchair accessible
Maximum one-way distance: 50 miles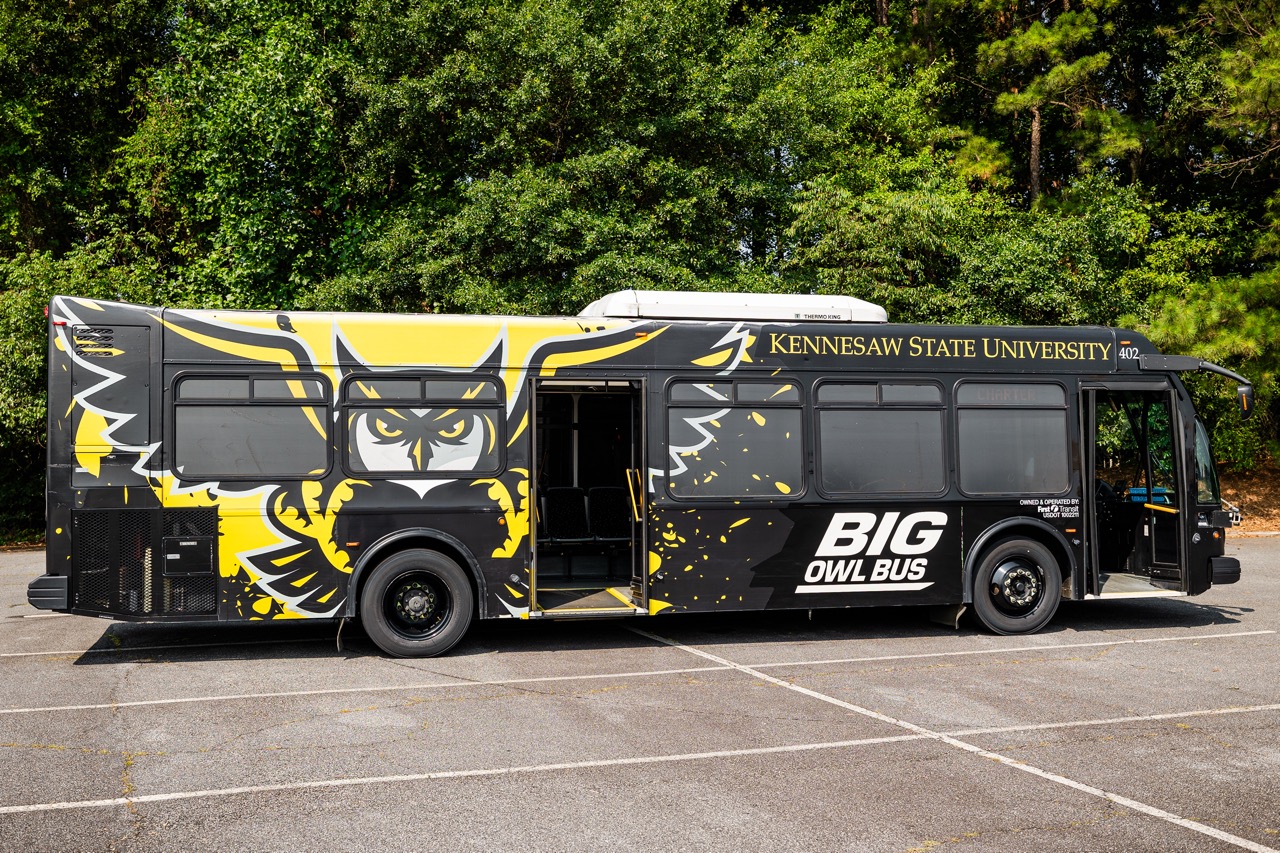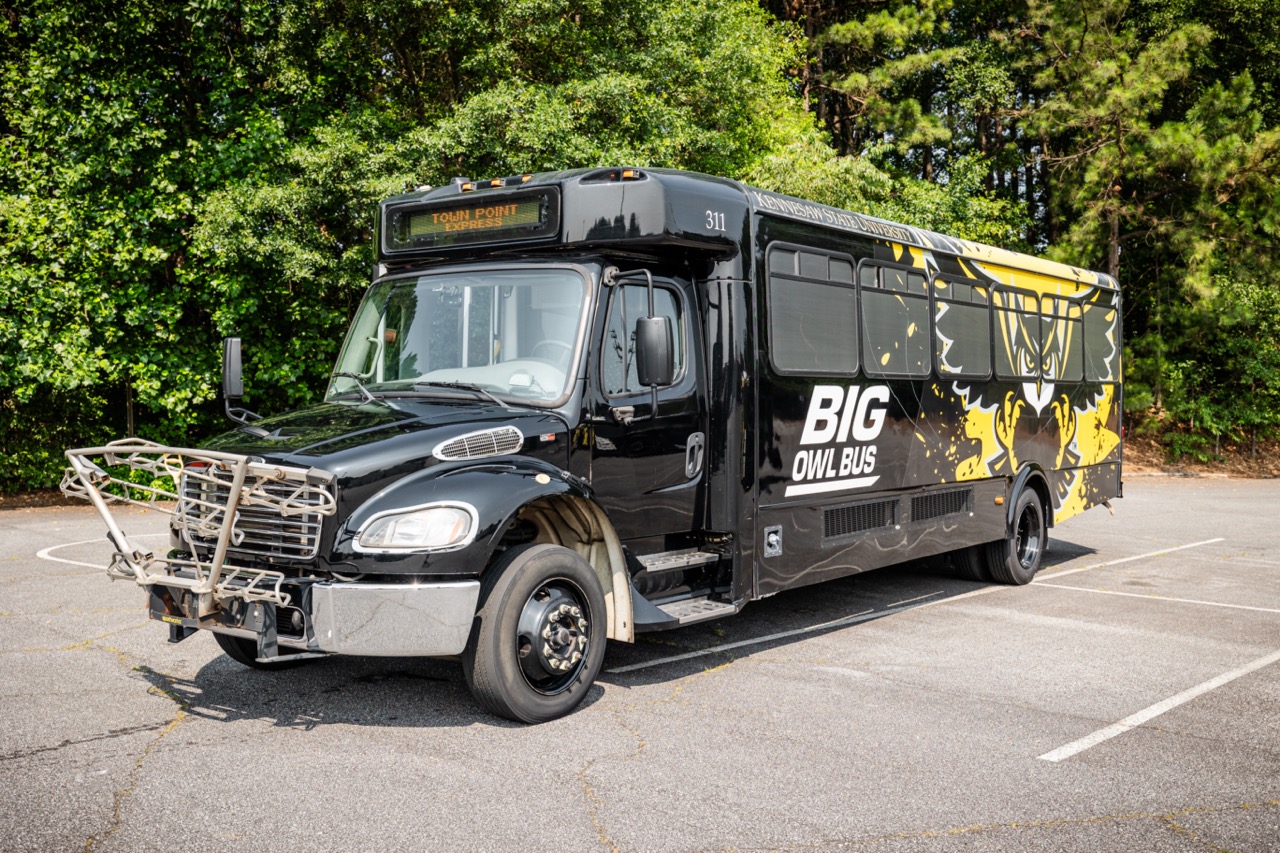 Coach Style Bus
34 passenger bus
3 hour minimum - $360
Each additional hour - $120
Wheelchair accessible
Maximum one-way distance: 50 miles

Van
10 passenger + 1 wheelchair
3 hours minimum - $255
Each additional hour - $85
Wheelchair accessible
Maximum one-way distance: 50 miles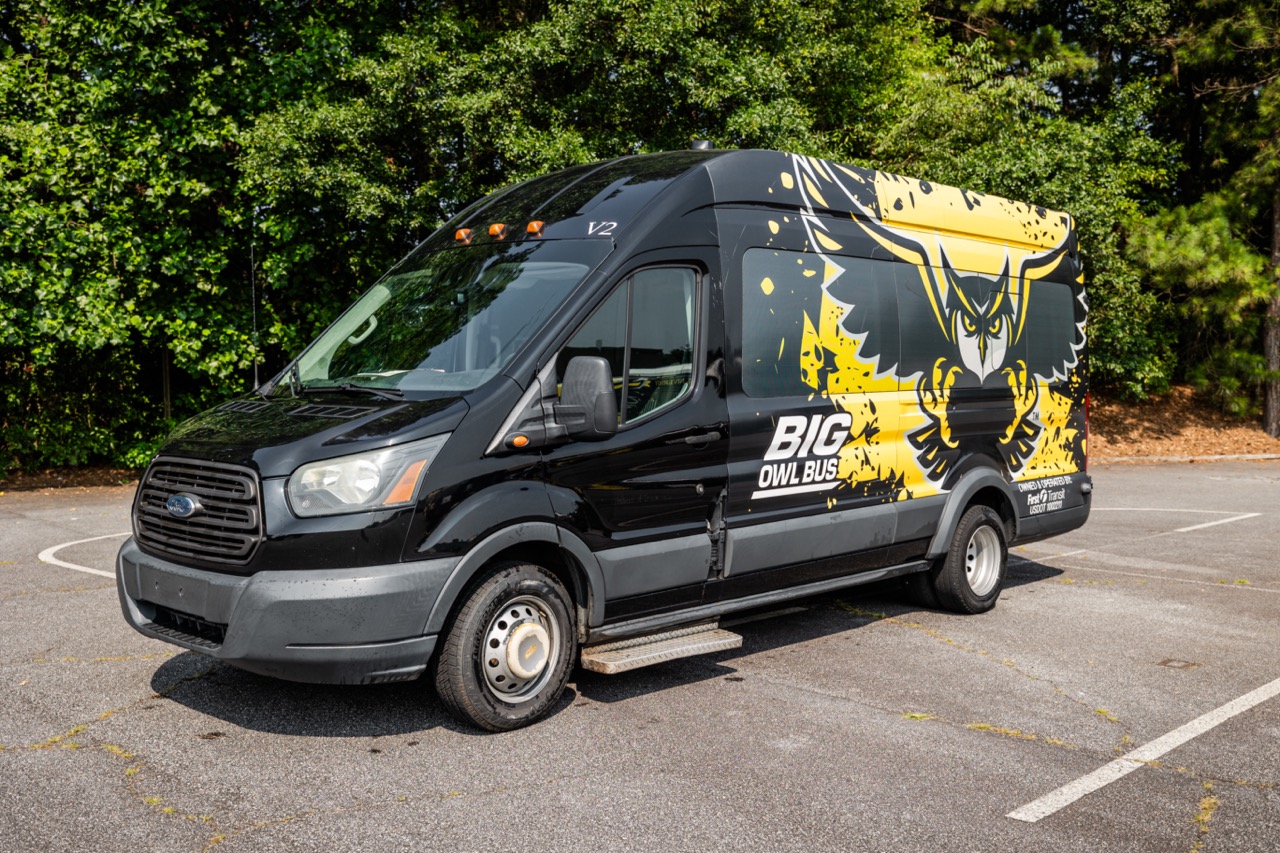 Charter Policy
Charter Request Submission and Approval
Requests must be submitted at least ten business days prior to the event. Approval or denial of service will be provided in an email within three to five business days of the request being received, and will provide a quote for the cost of the service being requested.
The requester will then need to provide a confirmation email stating their acceptance of the service being offered, commitment to pay, and agreement of stated charter policies.
We are unfortunately unable to fulfill all requests. Our ability to provide charters is based on availability of vehicles, drivers, and our primary academic obligation to serve our students, faculty and staff.
Request Guidelines
During the academic school year we are unable to provide charters Monday through Thursday, between the hours of 7:00 AM and 7:00 PM (exceptions may apply for academic/department-sponsored events).
Charters are subject to a 50-mile radius of the James V. Carmichael Student Center or the Joe Mack Wilson Student Center.
We are unable to provide overnight charters.
Charter requests may be for a maximum of 12 hours, eight of which may be drive time.
Standing is not permitted on charter vehicles.
Charter service to night clubs and adult entertainment venues is prohibited.
Unless exempt, applicable sales tax will still apply. Parking fees and tolls will be charged if encumbered during the service.
Non-affiliated groups or individuals must provide a security deposit three business days prior to scheduled service. The security deposit is equal to half of the quoted cost of services requested. Checks should be written out to Kennesaw State University.
While on Board
No signage or markings of any kind may be placed on the window, vehicle door, exterior or the interior of the vehicle.
The following are prohibited on Parking and Transportation vehicles: eating, drinking, glass containers, alcohol, weapons, tobacco products, e-cigarettes, illegal drugs, hazardous materials and animals (with the exception of registered service animals).
Cancellations
Cancellations and modifications are allowed up to 72 hours prior to time of service without penalty. These change requests must be submitted via email to shuttle@kennesaw.edu. All cancellations received 72 hours prior to the time of service will be subject to a penalty equal to the minimum three hours of service for each vehicle being chartered. Modifications received less than 72 hours prior to the time of service will be reviewed on a case-by-case basis. Service modifications may not be requested of the driver on the day of service.
Damage Fees
A cleaning fee of $200 will be added to any charter if the vehicle is not returned in a reasonable condition.
Costs for any damages caused by the chartering group will be billed to the responsible department, group or person.