Kennesaw State Bailey School of Music to host Double Bass Performer and Composer Xavier Foley
KENNESAW, Ga. | Aug 30, 2022
Marietta native and bassist Xavier Foley performs with major orchestras while also composing new works
Xavier Foley isn't a big talker, preferring instead to communicate his virtuosity and passion for music on the double bass and in composing new work. Foley will join Kennesaw State University Bailey School of Music (BSOM) faculty Helen Kim, violin, Charae Krueger, cello, and Eric Jenkins, piano, on the stage on September 16, 8 p.m., at Morgan Concert Hall in the Dr. Bobbie Bailey and Family Performance Center.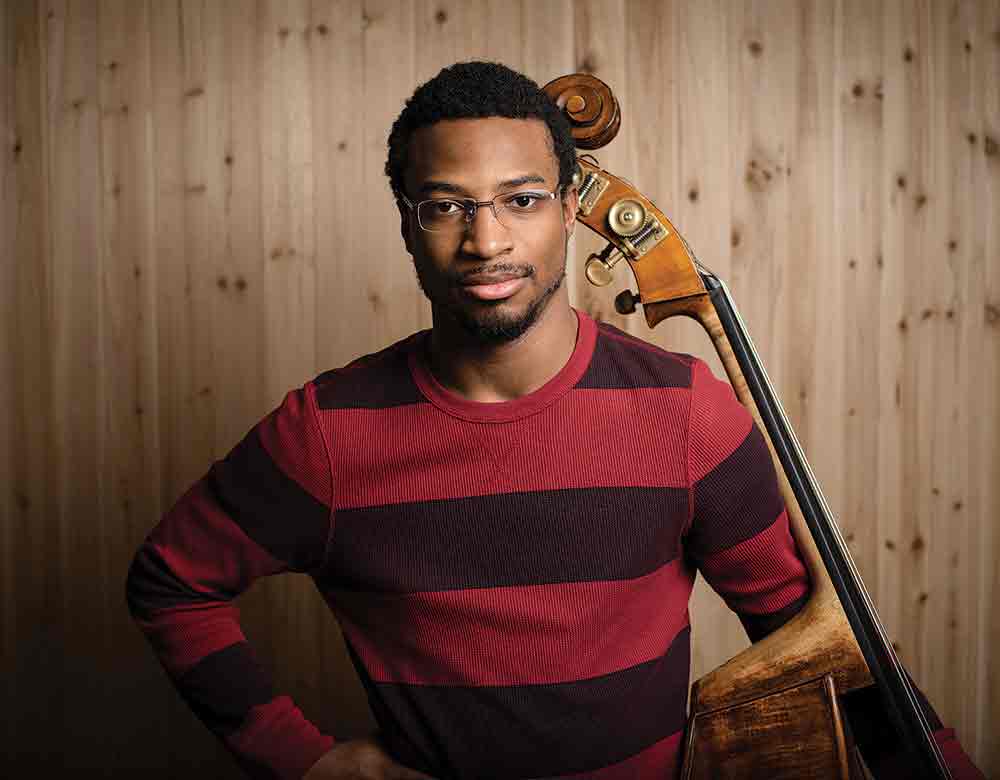 Double bass is not typically a solo instrument, yet bassist Foley dispels that myth. He says, "My great teacher at the Curtis Institute of Music, Edgar Meyer, helped me change that perception." He mentions Meyer several times, including crediting him for being his most influential teacher in bass and one of his favorite living composers. (His favorite historical composer is Bach.)
His journey to studying under Meyer's tutelage began in Marietta, GA, at Hightower Trail Middle School, where he practiced "whenever I could, as I was obsessed with bass." He also took piano lessons at Kennesaw State University, under David Watkins, professor emeritus of piano.
Foley's work "Irish Fantasy" was inspired directly from childhood video games FATE and Super Mario. A joint commission by the Sphinx Organization, Carnegie Hall, and New World Symphony resulted in a double concerto "For Justice and Peace" for violin, bass, and string orchestra. "My double concerto 'For Justice and Peace' was created to mark the 400th year of slavery ever since the arrival of the first slave ship in Jamestown Virginia, and to embody the struggle that African Americans went through colonial times to modern times," he explains on his YouTube channel. The double concerto was played at Carnegie Hall as part of a program designed to promote social justice.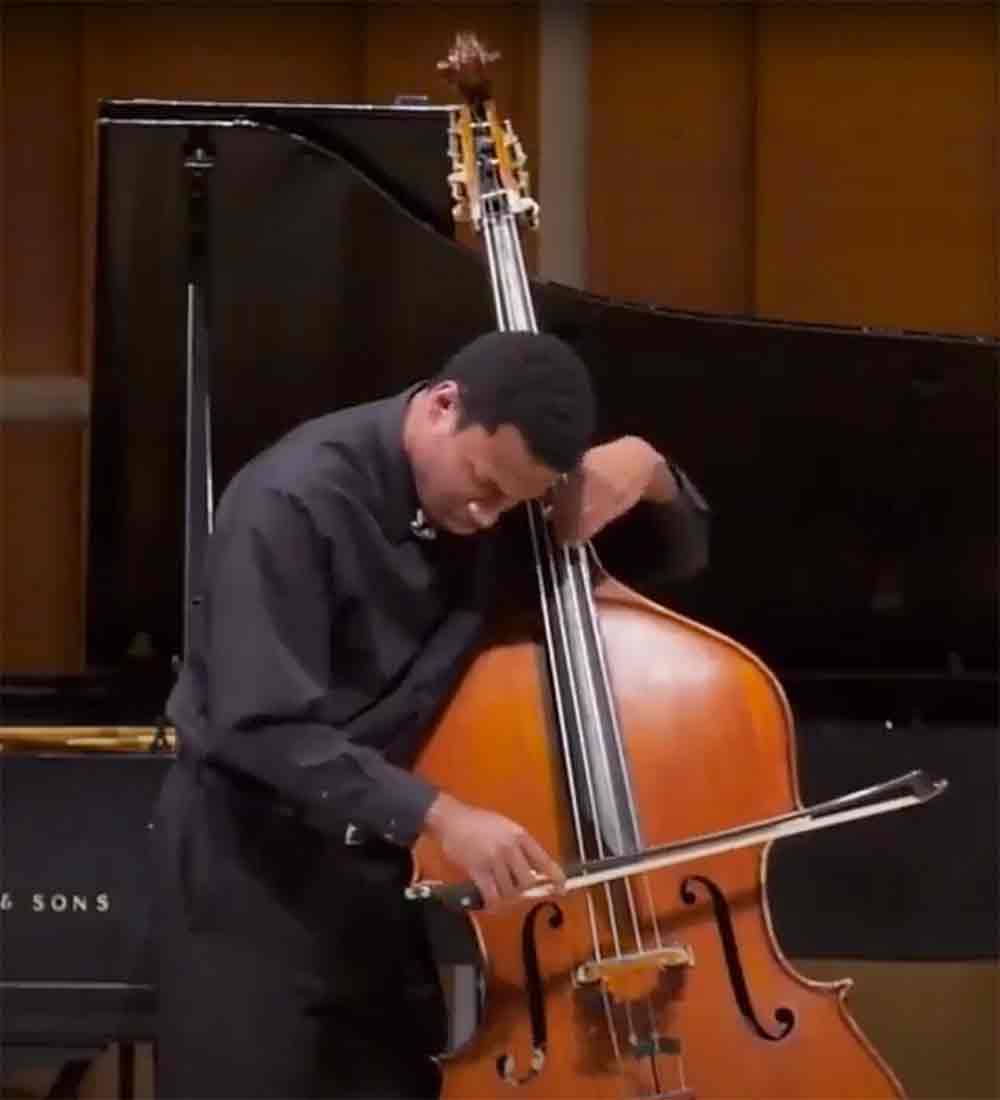 Even though his work has debuted at Carnegie Hall, he's excited to be performing close to home. "It's always good to see someone who grew up in Cobb County, took lessons at Kennesaw State—those who know me, know me."
Violinist and faculty Helen Kim previously worked with him when he performed a solo with the Atlanta Symphony Orchestra. "It was brilliant and wonderful playing on every level. He's so imaginative with his composition and the way he plays, and the audience loved him."
He's still humble, though, and says it surprises him by the fact that "I can actually play the bass and make a living. At least for now!" Kim explains that Foley is evolving with a rapid realization of his talent. "We are so lucky to have him on our campus. I find him very inspirational. He's an artist of our century."
Foley will teach masterclasses for BSOM students during his campus visit, and he hopes to bring a new,
resh set of ideas to them, but adds "I hope to learn from them, too." He's also written a children's book, "The Artist and the Blacksmith" about the meaning of music in society. The summary explains that "we are often so consumed by the humdrum of our day-to-day lives, that we put things that give us joy on the backseat…we need to make time for what excites our soul, and art is one such thing."
What's in the future for this young double bass performer? He's found his joy in "music, more music, and more playing music. Next, I'm going to California to perform 'Soul Bass,' a concerto for double bass and symphony, that I premiered with the Atlanta Symphony Orchestra."
Tickets for Xavier Foley and friends are $12-15 for the public and $5 for students. Visit musicKSU.com to buy tickets.
--Kathie Beckett
Related Posts