Our Mission and Vision
The Robin and Doug Shore Entrepreneurship and Innovation Center mission is to inspire entrepreneurial culture, develop entrepreneurial skillsets, enable idea creating and collaboration opportunities, and support early stage companies an impact corporate innovation activities.
Support the Entrepreneurial spirit across all disciplines at Kennesaw State University.
Provide action oriented practical experience.
Connect students and alumni to collaborate with external stakeholders in the entrepreneurial ecosystem.
We achieve these goals by engaging students and alumni in real-life entrepreneurial settings, recruiting experienced mentors that are willing to help upcoming entrepreneurs while facilitating connections to resources that are long-term success.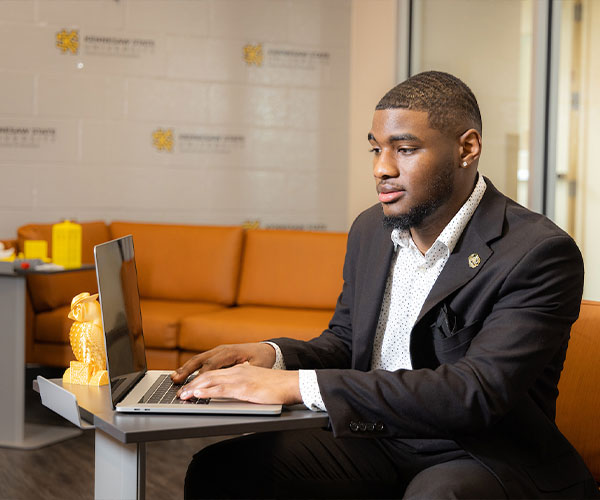 GIVE TO THE ROBIN AND DOUG SHORE ENTREPRENEURSHIP AND INNOVATION CENTER