Shore Entrepreneurship Center News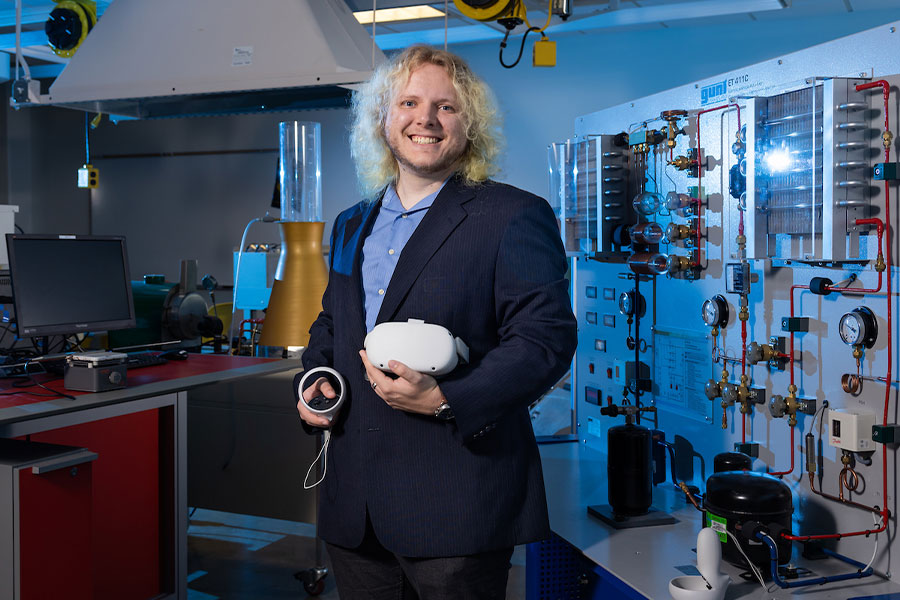 Kennesaw State entrepreneurship center funds high-tech student start-ups (Sep 12, 2022)
KSU Students and Alumni are proving to be successful in their Entrepreneurial Endeavors utilizing the Robin and Doug Shore Entrepreneurship & Innovation Center along with the Mookerji Innovation Fund.
learn more
Teaching Entrepreneurship Means Teaching Uncertainty (Oct 26, 2021)
Popular belief is that teaching students to be entrepreneurs means providing them with an introduction to business, (i.e. the parts of a business, how to calculate a break-even, etc.). While those topics are definitely important, teaching those alone assumes that the students' ideas are feasible/viable and that getting started is a simple algorithm.
learn more
Kennesaw State's new business incubator funds six high-tech projects (Jun 22, 2021)
Six innovative technology startups formed by Kennesaw State students and alumni are now one step closer to thousands of dollars in funding, having cleared the first milestone in the University's Igniting New Companies (INC) business incubator.
learn more
Alumni join forces to launch design-focused software startup (Aug 12, 2020)
Joey Ruse knows that the secret to a successful startup company involves generating a truly innovative idea and assembling a strong team of industry connections, the latter of which he said were forged during his time at Kennesaw State University.
learn more
New Fund Supports Student Entrepreneur Innovation (Nov 12, 2020)
Student entrepreneurs soon will have more opportunities to innovate and grow their businesses with financial support from technology entrepreneurs Sid and Sophie Mookerji.
learn more
Student Entrepreneur Creates Safe Binding Alternative for Trans Community (May 1, 2020)
Entrepreneurship is about more than having a desire to start a business. It is also about finding solutions to real-world problems.
learn more
Student Entrepreneurs Launch Gig Economy Payment App (Jul 11, 2019)
Gilbert, who is a junior in the electrical engineering program, is preparing a beta test of his unique payment platform in August. He and his team have been working alongside the Robin and Doug Shore Entrepreneurship and Innovation Center to develop the project, and are now pitching to investors.
learn more
Student Entrepreneurs Plant Seeds of Sustainability (Jun 26, 2019)
A student-run business has found success transforming aluminum cans into home decor, while also enhancing sustainability education at local elementary schools.
learn more
Student Entrepreneurs Dream Big at INC Pitch Competition (Apr 26, 2019)
From flushable wet wipes to a restaurant where patrons dine alongside live rabbits, the creativity and entrepreneurial spirit of Kennesaw State University's students was on full display at the Igniting New Companies Pitch Competition, where five teams of students competed to receive funding for their business ideas.
learn more