Graduate – Master of Science in Nursing (MSN), Wellstar Primary Care Nurse Practitioner
The WellStar Primary Care Nurse Practitioner MSN Program will prepare you to function as a primary caregiver. With this designation, you can enjoy more career autonomy and have increased earning potential. You'll also be prepared to sit for national certification as a Family Nurse Practitioner.
Shortest Nurse Practitioner Program in Georgia
The program is conducted on KSU's Kennesaw, Ga., campus on alternate weekends and is the shortest nurse practitioner in Georgia, only four semesters or 15 months.
Emphasis on Precepted Practicum Experiences
The Primary Care Nurse Practitioner content provides hands-on training and in-depth knowledge with a heavy emphasis on precepted practicum experiences. Courses explore healthcare theory, pharmacology, research, assessment, clinical management, diversity, and other concepts necessary for success as an NP. The program is accredited by the Commission on Collegiate Nursing Education, 655 K Street, NW, Suite 750, Washington, DC 20001, 202-887-6791.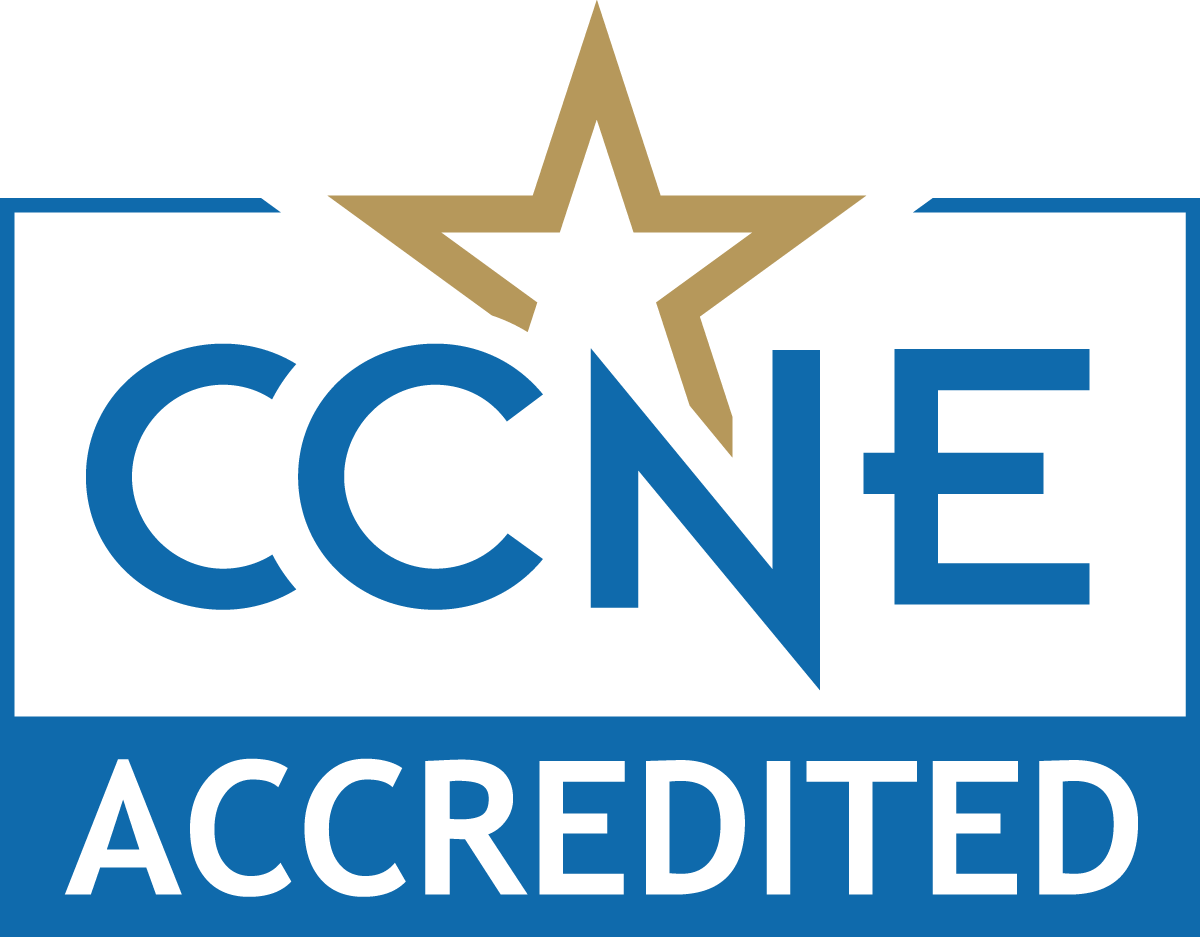 Welcoming Learning Environment
The Nurse Practitioner learning environment at KSU is welcoming, with small classes which promote collaboration with classmates and faculty. The program has a broad array of preceptor practicum sites in north Georgia so you can put your skills to work and expand your professional network. The courses are taught by expert doctoral faculty who are experienced educators with relevant real-world experience.
No GRE, One Year of Experience Required
The need for skilled and experienced nurse practitioners has increased dramatically in recent years, thus this program does not require a GRE. It does require one year of full-time professional experience as a Registered Nurse (which must have occurred within the last five years and have involved direct patient care). You must also have a baccalaureate degree in nursing (BSN) from a nationally accredited institution with a satisfactory grade-point average of at least 3.0. Program admission is very competitive so be sure to submit your application, application fee, and all required documents by the deadline: Dec. 5.
What Can You Do with A Nursing Degree?
The Nurse Practitioner degree will prepare you for a wide array of career paths to choose from, including clinical and nonclinical, such as;
Psychiatric Mental Health Nurse.
Nursing Informatics Specialist.
School Nurse.
Physician's Office Nurse.
Legal Consultancy Nurse.
Diabetes Management Nurse.
Cruise Ship Nurse.
Research Nurse.
MSN-Nurse Practitioner Salary and Career Information
You Can Take Advantage of 45% Job Growth
Because of changes in healthcare delivery, nurse practitioners' job outlook is very promising. The U.S. Bureau of Labor Statistics projects 45 percent job growth for nurse practitioners from 2019-2029. With a highly-regarded KSU Nurse Practitioner MSN, you'll have the credentials, experience, and network needed to advance in your career.
Practice types where KSU NP graduates have found employment in the past few years include family practice, cardiology, fast track ED, neurology, ENT, internal medicine, urology, urgent care, GYN oncology, and pulmonology.
*Sources: Bureau of Labor Statistics and O*Net Online
MS in Nursing Primary Care Nurse Practitioner Degree Benefits at Kennesaw State
Well-Respected in the Marketplace

– KSU nursing graduates have been sought after by Georgia's top-tier healthcare employers for the past 45 years
Affordability

– KSU's nurse practitioner program is offered at a far lower cost than private universities and for-profit programs
Valuable Hands-on Components

– The program has established relationships with a broad array of preceptor practicum sites in north Georgia
Tuition Reimbursement -

Many local healthcare employers offer tuition reimbursement for graduate study. Check with your employer's human resources personnel to find out if you qualify.
Class Schedule –

KSU's NP classes are held on campus on alternate weekends for four semesters or 15 months. It's the shortest NP program in Georgia.
Department Contact Information
Kennesaw State University
520 Parliament Garden Way NW
Prillaman Health Sciences, Room 3102 Mail Drop 4102
Kennesaw, GA 30144-5591
Learn more about the

Wellstar Primary Care Nurse Practitioner

MSN in the Wellstar School of Nursing within the College of Health and Human Services or select a link below:
Related Degrees and Certificates
1Program tuition is an estimate based on the average student's time to complete. Costs for books, travel, other miscellaneous fees (parking, labs, graduation, etc.) are not included. Tuition and fee changes are posted in the Spring and are effective for Fall semester. Please note that fees are subject to change at the end of any academic term without prior notice. For additional information, see tuition and fees or graduate program financial aid.