Please scroll down to find resources for KSU faculty and P-12 educators.
Each semester, the Zuckerman Museum of Art issues a Faculty Resource Guide to provide an overview of what is on display in the galleries. This document includes synopses of the exhibitions and an outline of the themes and learning goals they contain.
DOWNLOAD CURRENT GUIDE
PAST RESOURCE GUIDES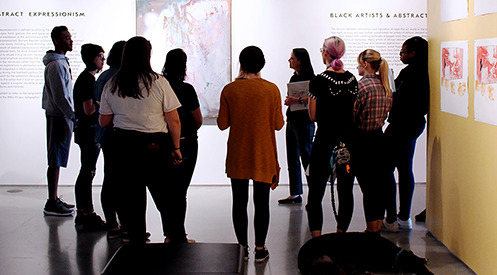 If you would like to bring a group of students to the Zuckerman Museum of Art or would like assistance in planning a learning experience for students, please contact our Education and Outreach Coordinator, Elizabeth Thomas, at 470-578-6767.
Email
REQUEST P-12 TOUR
REQUEST KSU CLASS VISIT OR TOUR