Upcoming Exhibitions
New Visions 2024 Annual Juried Student Exhibition
Juried by Leandra Urrutia
January 23 - March 2, 2024
Accepting Entries: October 23rd - December 5th 2023
New Visions 2024 will be the 41st annual juried exhibition for students of the KSU School of Art and Design. This tradition celebrates the unique artistic vision, outstanding talent, and deft creative skill of our students. The juror for this year's exhibition is artist Leandra Urrutia. Two of Urrutia's installation projects are currently on view at the Zuckerman Museum of Art.
If you are a student interested in submitting work for New Visions 2024, please submit an entry form between October 23 and December 5, 2023. The juror's selections will be announced to artists on or before December 19, 2023.
Each year several prizes are awarded for outstanding creative achievement. The prizes winners are selected by that year's juror, the director of the School of Art and Design, and the director of curatorial affairs of the Zuckerman Museum. Each award winner receives a cash prize of $250.00.
Submit an Entry Form
New Visions 2024 Flyer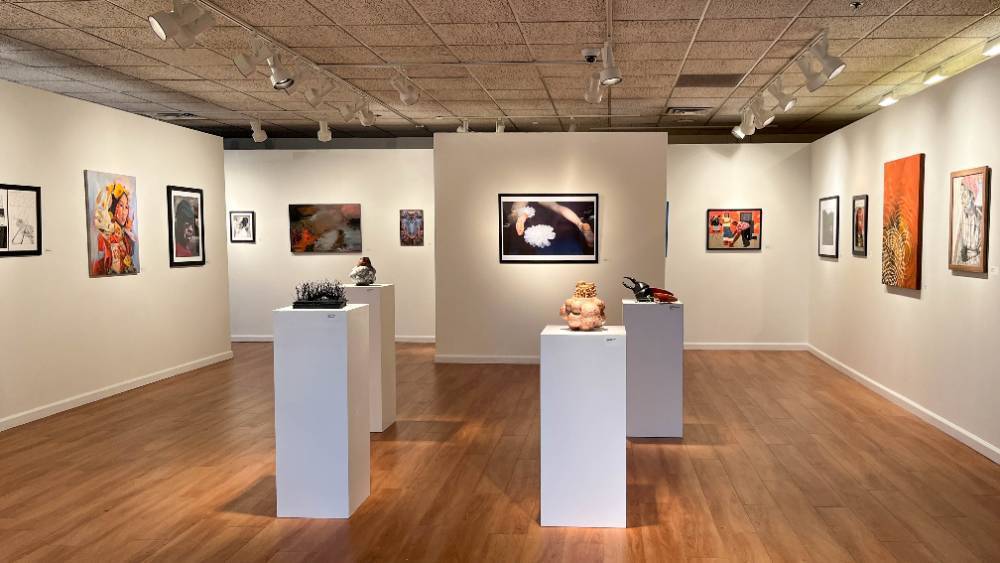 Galllery Installation of New Visions 2023
Spring 2024 Studio Art Capstones
Capstone I
March 27 - April 6
Opening Reception: March 27, 5-7:30 p.m.
Capstone II
April 10 - April 20
Opening Reception: April 10, 5-7:30 p.m.
Capstone III
April 24 - May 4
Opening Reception: April 24, 5-7:30 p.m.