Upcoming Exhibitions
New Visions 2023 Exhibition: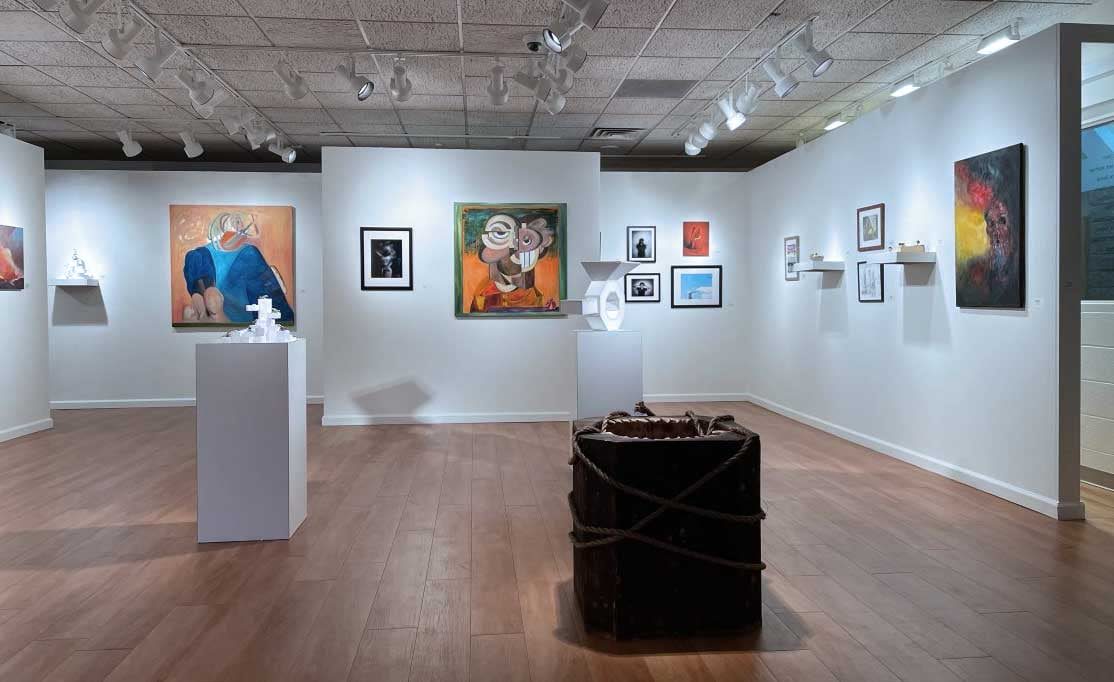 The New Visions annual exhibition opportunity allows students across all disciplines of the School of Art and Design to showcase their talent and skill. The ZMA is excited to continue expanding this longstanding tradition by featuring a prominent artist, critic, or curator to serve as both juror and visiting lecturer. The juror serves to represent each discipline and expose students to diverse points of view, practices, and techniques. New Visions 2023 marks the 40th exhibition opportunity and will be juried by artist Ben Butler, whose works are displayed on ZMA Project Walls North and West. Butler will present a virtual artist lecture on Thursday, January 19, at 7:00 pm.
Ben Butler is a sculptor and public artist working in Memphis, Tennessee, and Quoque, New York. In addition to showing his work extensively in gallery and museum exhibitions nationally, he has produced commissioned sculptures and installations in a range of media for universities, hospitals, parks, and other public spaces, including Portland International Airport, St. Jude Children's Research Hospital, Hyatt Regency Hotel Chicago, and the Crosstown Theater in Memphis.  Butler received his MFA from the School of the Art Institute of Chicago and his BA from Bowdoin College. He is the recipient of a Pollock-Krasner Foundation Individual Artist Grant and numerous fellowships at residency programs including the MacDowell Colony, The Bemis Center for Contemporary Art, and the Ucross Foundation. 

Online artwork submission form opens on Monday, October 24, 2022

Online artwork submission form closes on Tuesday, December 6, 2022

Notification of acceptance will be made by email on Tuesday, December 20, 2022

All selected works must arrive at the ZMA on January 9 and 10

The New Visions 2023 exhibition opens to the public on Tuesday Janury 17, 2023

The Museum will host a public reception for the exhibition on Wednesday, January 18, 2023, from 5:00 pm to 7:00 pm

The Museum will host a virtual lecture with the juror, Ben Butler on Thursday, January 19, 2023

The New Visions 2023 exhibition will be held in the Fine Arts Gallery from January 17, 2023 through February 25, 2023

The featured artworks must be picked up at the Museum on Monday, February 27, 2023
Submission Application
Opening Reception Reservations
The Visual Voice:  An Artists Books and Broadside Exhibition: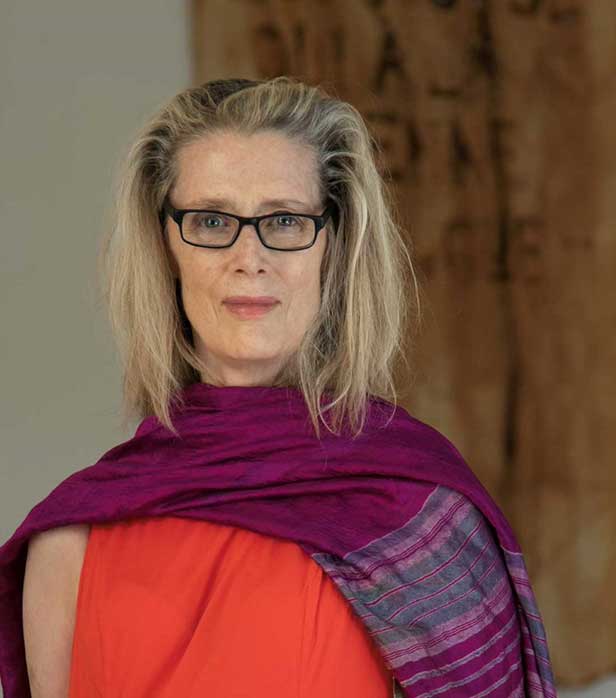 This exhibition presents an exquisite survey of contemporary artists' books and broadsides selected by artist Lesley Dill. Works on view celebrate varied collaborations between papermakers, bookbinders, printmakers, visual artists and in some cases poets and poetry. They additionally illustrate the rich and vital developments in the field of book arts. Thus, this exhibition celebrates the power and artistry of both the book form as well as the visual and written word.
Lesley Dill is an American artist working at the intersection of language and fine art in printmaking, sculpture, installation and performance, exploring the power of words to cloak and reveal the psyche. Dill transforms the emotions of the writings of Emily Dickinson, Salvador Espriu, Tom Sleigh, Franz Kafka, and Rainer Maria Rilke, among others, into works of paper, wire, horsehair, foil, bronze and music—works that awaken the viewer to the physical intimacy and power of language itself.

Dill has had over one hundred solo exhibitions. Her artworks are in the collections of many major museums, including the Metropolitan Museum of Art, the Museum of Modern Art New York, and the Whitney Museum of American Art. In 2017 she was named a fellow of The John Simon Guggenheim Foundation and is a Joan Mitchell Foundation Creating A Living Legacy artist and grant recipient. Her opera, Divide Light, based on the poems of Emily Dickinson, was performed in San Jose in 2008. In April of 2018 the New Camerata Opera Company performed a re-staged version in New York City which was captured in a full-length film by Ed Robbins.
In November 2019, Arthur Roger Gallery in New Orleans presented a collection of her work titled Drawings: Some Early Visionary Americans. In 2021, the Figge Art Museum in Davenport, Iowa staged her exhibit Wilderness: Light Sizzles Around Me, which amplifies voices of the North American past as they wrestle with divinity, deviltry, and freedom. The artist is represented by Nohra Haime Gallery in New York and Arthur Roger Gallery in New Orleans.


Lesley Dill lives and works in Brooklyn, New York.

Registration and submissions open on Friday, September 16, 2022
Registration and submission are due by December 10, 2022, at 11:59 pm
Notification of acceptance will be made by email on January 20, 2023
All selected works must arrive at the ZMA by February 17, 2023
The juried exhibition will be on view in the Fine Arts Gallery from March 14 to April 8, 2023 
The museum will host a closing reception on Wednesday, April 5, 2023, from 5:00 pm to 7:00 pm
Apply Now
Submit application fee payment
Exhibition Dates: November 16 - December 3, 2022
Reception: Wednesday, November 16, 2022, 5:00 pm to 7:30 pm
sign up for reception