Becoming a Professional Mentor in the Department of Marketing & Professional Sales
Becoming a Professional Mentor is a privilege – it is an opportunity to directly affect students as they prepare for careers in marketing. As a Professional Mentor, you will have the ability to share your experience and knowledge directly with a student as you act as a coach and as a guide to facilitate your student's professional and personal growth.
As a professional yourself, the time that you have available to invest in your student Mentee is limited. The program was developed with this in mind. Expected time commitment is dependent on your availability, but the minimum is about an hour a month with much of the contact taking place electronically (e.g., email, phone, text). The number of in-person meetings is dependent on your availability and your schedule but should occur at least twice a year as possible (fall and spring).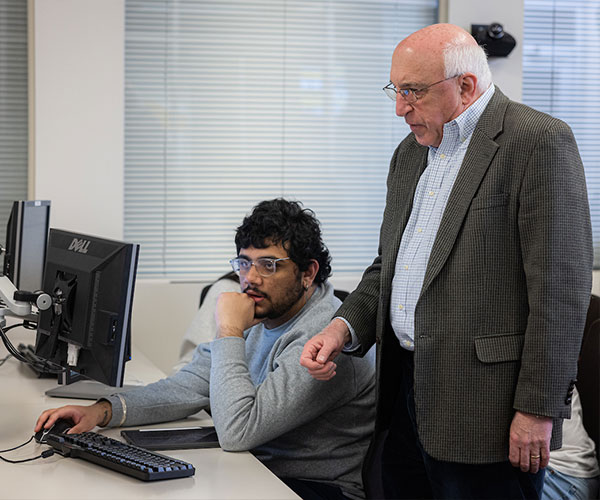 To ensure a rewarding and beneficial experience, the minimum requirements to serve as a Professional Mentor includes:
An undergraduate college degree.
At least five-years of experience in marketing or marketing-related positions.
An interest to interact with students and further their development.
Contacts or a network to assist your Mentee.
Interpersonal skills and a nurturing personality.
The focus of the Professional Mentoring Program is primarily professional, but counsel on personal growth and academic planning is beneficial to some students.
The Professional Mentoring Program is where you can share your professional experience and knowledge with a KSU marketing student that is preparing to enter the professional business world. The nature of the mentoring relationship will vary depending on your interests and availability and the needs of your Mentee.