Master of Science in Information Systems at KSU Means Leadership
Step into a leadership role powered by Information Systems (IS) analytics and business intelligence to bring business strategy to technology projects, and Information Technology (IT) innovations to business challenges.
This fully online information systems degree, the Coles College MSIS program offers convenience, affordability, and flexibility. You will work with experienced and committed professors who teach and engage with you actively, ensuring your place at the forefront of business technology.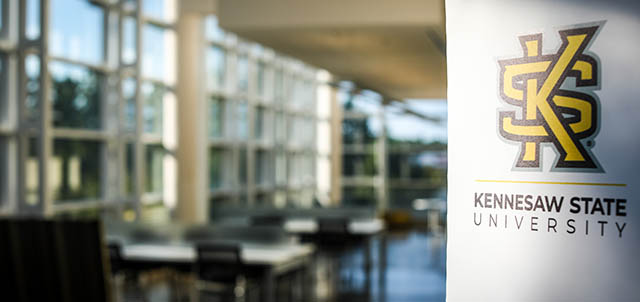 Develop wide spectrum capabilities to understand, analyze and manage organizational issues. Find solutions to end-user computing and strategic implications of technology projects. Combine your experiential knowledge of customers, the marketplace, and revenue cycles with the skills of IS analytics to become a compelling business decision maker.
Irrespective of whether your experience and education are in technology or business - an MSIS degree from the Coles College of Business will give you the desired skills of today to help you move forward in your career and become a more valuable team member.
Apply Now