Bachelor of Arts in Theatre and Performance Studies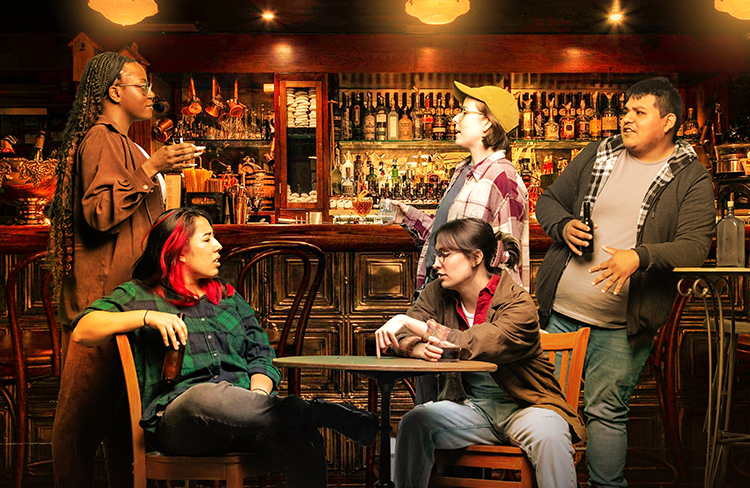 Accredited by the National Association of Schools of Theatre, the Department of Theatre and Performance Studies at Kennesaw State University is located near metro Atlanta. We offer a Bachelor of Arts degree in Theatre and Performance Studies with concentrations in Acting, Musical Theatre, Design Technology, and Performance Studies. Our mission is to cultivate scholar-artists with an array of transferable skills who will pursue graduate studies, careers in professional theatre, and/or employment in related fields after graduation.
In this program, you will learn from an exceptional faculty who are professional artists in metro Atlanta and beyond, as well as published scholars. Our small classes provide individualized instruction and combine the breadth of a liberal arts education with the depth of professional training in the disciplines of theatre and performance studies. Our innovative production season includes classic and experimental material ranging from published plays to adaptations of literature, storytelling, performance art, performance ethnography, comedy improv, musical theatre, and spectacle performances. Every student enjoys multiple opportunities to perform, design, direct, and/or write material, depending upon his/her passion.
Other signature elements of the program include education abroad programs, global performance tours, internships with professional theatre and performance organizations in metro Atlanta, and the development of world premieres alongside faculty and professional theatre partners.
The Curriculum:

Theatre and Performance Studies majors take 15 credits of lower-division foundational courses in theatre, performance studies, acting, and stagecraft. At the 3000- and 4000-level, students take a core of classes including acting, visual imagination, performing literature, play analysis, performing culture or performance art, and theatre and performance history and theory. Additionally, students select a three-course concentration choosing from emphases in acting, performance (including storytelling, performance art, directing, adaptation of texts for the stage, and dramaturgy), design/technology, or musical theatre. An applied/professional sequence of six (6) credits, which is individually designed in cooperation with the student's advisor, may include combinations of internships, performance credits, co-ops, directed studies, international study, practicum courses, and/or service-learning components. The theatre and performance studies degree culminates in a senior seminar that focuses on planning for graduate studies or careers in theatre and related fields.
View/Download Graduation Requirements
View Academic Maps here.