KSU ranked a Best College for Architecture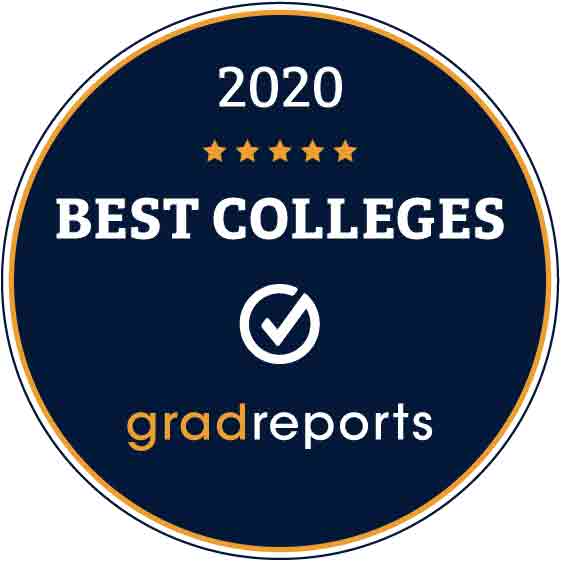 The Department of Architecture at KSU ranks in the Top 25 Best Architecture Schools for 2020 by College Scorecard. Rankings are based on median salary one year out of college and tuition. KSU Architecture proves to be one of the best returns on your educational investment.
Your Career in Architecture
Choosing your career path is an important step in your life. It's an exercise in examining what's happening in your life today and where you hope to be in the future. That can be challenging, but if you want to choose a career that you will find fulfilling and where you can thrive over time it's essential. Architecture is a competitive field that requires equal parts creativity, brainpower and dedication.
Creativity - Architecture is an artform. At its best it's innovative, visionary and aesthetically compelling. If you like to develop and implement new and innovative ideas then it might be a good career choice for you. Architecture is also about 'making', designing and fabricating things of all sizes and scales, from furniture to buildings to cities.
Brainpower - Architects are problem-solvers. They assess and analyze the conditions and issues in the world around them and propose solutions. That requires an ability for observation and critical thinking to develop prototypes and to test them. Architects use these abilities when developing spatial organizations, designing structure and mechanical systems, and detailing building skins - all with an eye to function, sustainability, safety and economics.
Dedication - Architecture is a calling. It is a challenging and fulfilling career that will allow you to make a positive impact on the built environment, communities and the lives of others. Architects use their creativity and brainpower to solve the needs of others and to help them realize their dreams, and that takes commitment, hard work, continued study and a willingness to collaborate with others.
Architects work with clients, the community, consultants, experts, city offices and contractors. They lead the teams that get the job done. Architects consult with clients to determine their needs and also work with other stakeholders to ensure the project accomplishes the larger goals of the community. They lead and develop projects from early concept through design development and resolve complex design issues with innovative practical solutions. Architects prepare drawings, specifications and construction documents, organize and manage permit documents and observe construction.
What skills do architects need?
Architects need a combination of soft and technical skills. First and foremost they need to be leaders. They need to be good listeners so that they can understand what clients and shareholders needs are and what restrictions and capabilities their team has. Good communication skills are important; architects need them to lead their team, share ideas and sell their design. They also need good critical thinking skills to be able to make informed evidence-based decisions, evaluate possible solutions and to keep the project moving forward.
Architects also use an array of media to bring their vision to fruition. These include drawing, model-making and the use of different types of software. Quick sketches help to explore ideas, models test those ideas and let the architect and the client see how the design is evolving. Graphic software helps to communicate using diagrams and visualization, while design software helps to develop the design and create construction documents. Analytic software helps to test things like wind load and lighting or calculate structural loads, allowing architects to improve building performance through data-driven design.
What can I do with a degree in Architecture?
The majority of graduates from architecture programs, about 60%, pursue a professional career working in an architectural office. Training provides individuals with the ability to design all kinds of building and most firms engage in a variety of building types. Some firms may have specializations like healthcare and hospitals, hospitality, education or military facilities.
An architectural education also provides a broad spectrum of skill sets that can lead to additional career opportunities. Related fields like preservation, interior design and urban planning are not uncommon, as are careers in education (like teaching, historian and researcher) and construction management (like construction management, developer or contractor).
Other areas that architects often pursue are design careers like furniture design, product design, graphic design, web design, exhibit design, fashion design and curatorial work. The film industry is also an area where architects have expanded into including art direction, set design and creative direction. Architects also engage in game design, often designing the 'assets' or the visual environment in video games.