Connecting Kennesaw State University to Bangladesh
Bangladesh is one of the leading garment exporting countries in the world, and we want to hear directly from those who make our clothes. In an effort to learn more about working conditions, the environmental impacts of clothing production, and efforts in Bangladesh to improve the garment industry, this transnational research project was created.
In Fall, 2017, KSU Geography Professor Jason Rhodes and KSU students launched a collaborative research project with Sociology, Professor Shahidur Rahman and students, at BRAC University in Dhaka, Bangladesh. Together, students worked to plan interviews with garment workers. At first, it was difficult to find garment workers who felt safe discussing the true conditions they worked in because the interviews were arranged by factory managers and took place on the factory premises.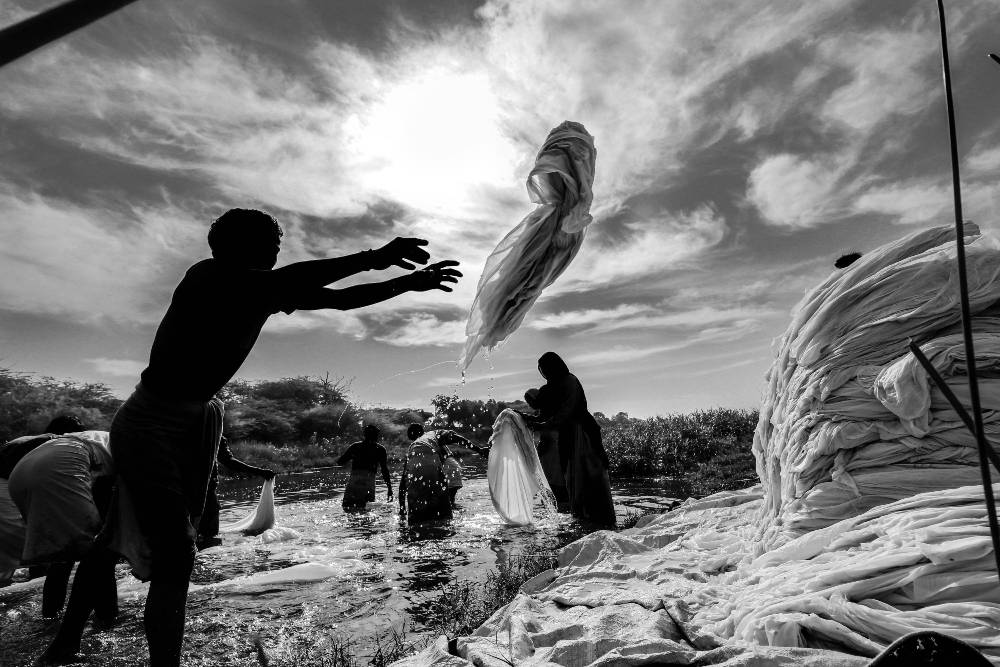 This changed when we discovered the AWAJ Foundation, an organization with over 40,000 members that works to advance the rights of garment workers in Bangladesh. Once in touch with AWAJ foundation, we were able to connect with workers who were eager to tell their stories. The students at BRAC continue to conduct interviews with garment workers and translate them from Bengali to English. Some of these interviews available to read below.