Certified Fraud Examiner (CFE)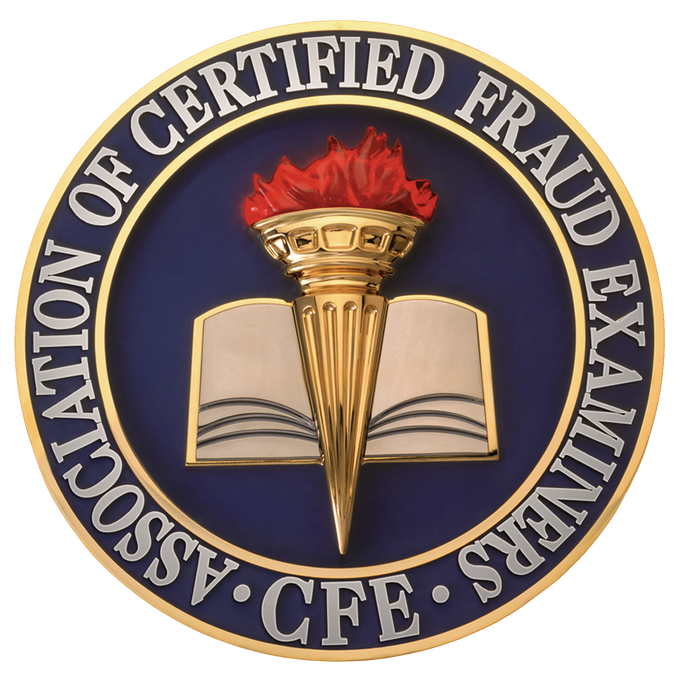 CFEs analyze transactions and laws to fight fraud and white-collar crime world-wide. CFEs may work as forensic accountants, internal/external auditors, compliance officers, public/private investigators, and in a number of law enforcement roles. CFEs must follow a code of ethics and engage in Continuing Professional Education (CPE) in order to maintain their licenses.
The CFE exam tests knowledge in four areas: (1) Fraud Prevention and Deterrence, (2) Financial Transactions and Fraud Schemes, (3) Investigation, and (4) Law.
The Association of Certified Fraud Examiners (ACFE), circa 1988, is the group that represents the profession. Locally, you can get involved in the Georgia Chapter of the ACFE. The Georgia Chapter has monthly meetings the first Friday of the month at noon. You can become a student member for $25.