Each year, a selection committee from Kennesaw State University School of Design and the Bernard A. Zuckerman Museum of Art will review the work of emerging and established artists and select two individuals (one per semester) to be awarded the four-week Artist Residency at KSU.
Fall 2022 Windgate Artist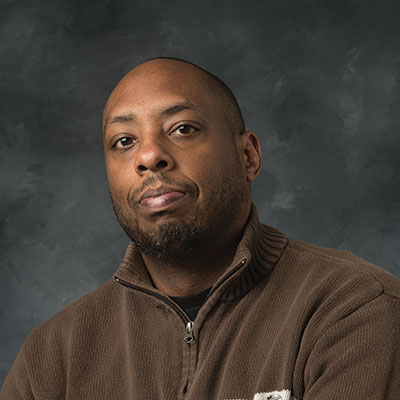 Donté K. Hayes (Atlanta, GA and Cliffwood, NJ)
Donté K. Hayes has been selected as the Fall 2022 Windgate Foundation Artist-in-Resident.
Hayes graduated summa cum laude from Kennesaw State University at Kennesaw, Georgia with a BFA in Ceramics and Printmaking with an art history minor. Hayes received his MA and MFA with honors from the University of Iowa and is the 2017 recipient of the University of Iowa Arts Fellowship.
Recent art exhibitions include groups shows at the Museum of Science + Industry, Chicago, Illinois, the Trout Museum of Art, Appleton, Wisconsin, and the 2021 Atlanta Biennial at the Atlanta Contemporary in Georgia. Donté's artwork has been presented at the 1-54 art fair, London, England, Design Miami, Florida, and a solo presentation at the 2021 Armory Art fair in New York. His work is included in the permanent collections of the Renwick Gallery, Smithsonian Museum of American Art, Washington, D.C., The Gibbes Museum of Art, Charleston, South Carolina, the Museum of Fine Arts Houston, Texas, and the Newark Museum of Art, Newark, New Jersey, amongst others.
Hayes is a 2019 Ceramics Monthly Magazine Emerging Artists and Artaxis Fellow. Donté is the 2019 winner of the 1858 Prize for Contemporary Southern art from the Gibbes Museum of Art. Donté K. Hayes is represented by Mindy Solomon Gallery in Miami, Florida.
LEARN MORE ABOUT DONTÉ
IMPACT STATEMENT