Wellstar Tom and Betty Phillips Elite Honors Nursing Scholars
This elite program synthesizes the resources and opportunities of the KSU Journey Honors College, Wellstar Health System, and Wellstar School of Nursing to create a rigorous and unique Honors cohort experience. Upon admission to the Tom and Betty Philips Elite Nursing Cohort, students receive an associated scholarship in the amount of $2000 each academic year for up to four years. Cohort membership includes privileged attendance at events and special programs at the Wellstar School of Nursing, some of which provide valuable information about the nursing program and becoming a nurse.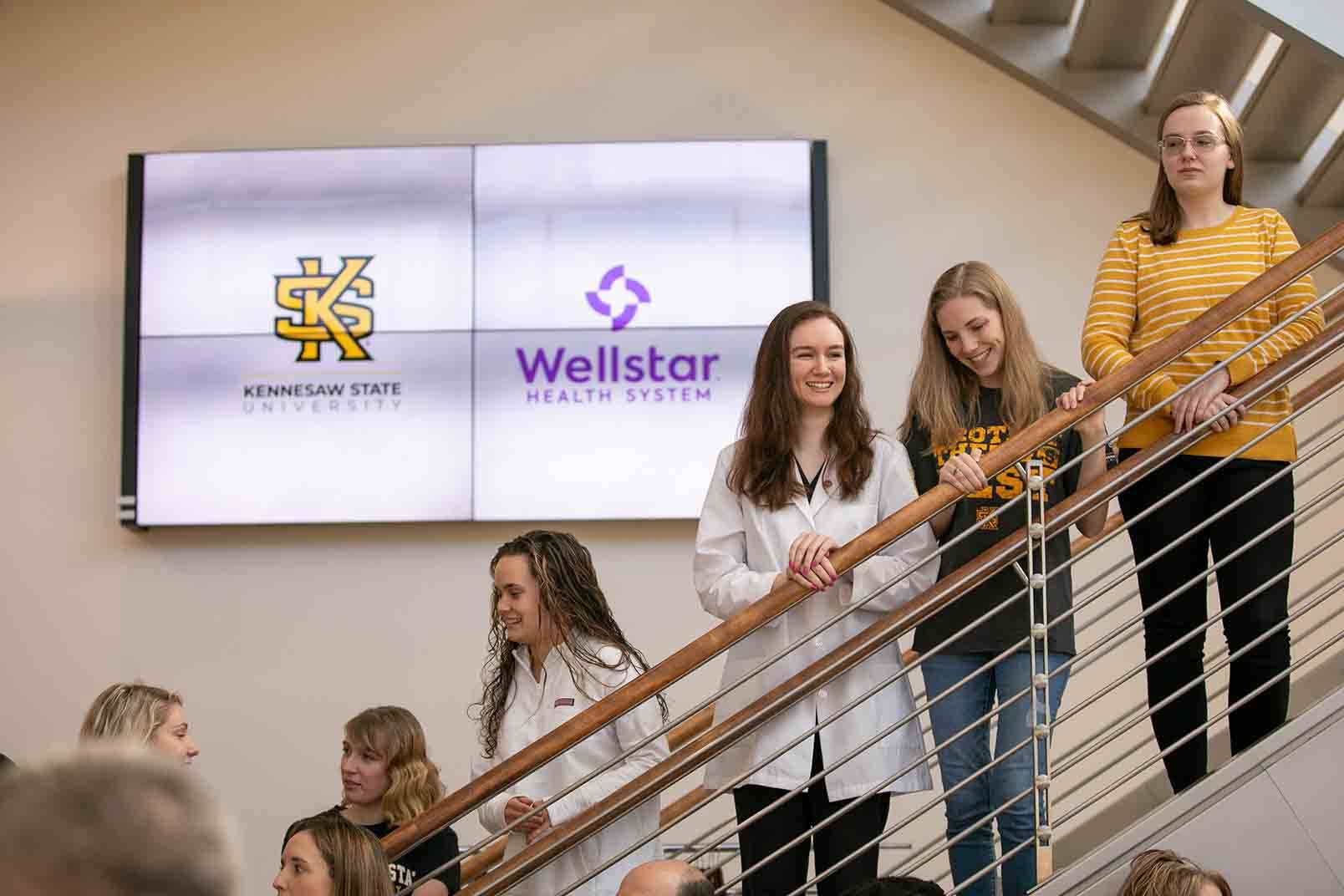 Students receive all the benefits of Honors learning in addition to exclusive nursing opportunities including:
Conditional acceptance to the Wellstar School of Nursing as a freshman
Access to Wellstar Honors Mentor and Wellstar Nurse Navigator
Student Mentorship opportunities
Opportunities to shadow specialty RNs
Opportunities to observe Wellstar Shared Governance Committee Meetings
Opportunities to shadow a Nurse Executive/CNO
Scholarship and cohort membership eligibility must be maintained by meeting the following stipulations:
Apply and earn admission to KSU Journey Honors College.
Remain in good academic standing as determined by committees from KSU Journey Honors College and the Wellstar School of Nursing.
Maintain a minimum KSU institutional GPA of 3.25.
Reapply for the scholarship yearly by completing the KSU Scholarship Universe Application by the deadline of March 1st.
Apply for the Wellstar School of Nursing Traditional BSN Program per the mandated cohort deadline by the designated deadline. (Note: If you apply for a semester other than the semester listed in your offer letter, you will not be granted conditional acceptance and you will forfeit this scholarship).