Ph.D. in Business Administration Curriculum
The Ph.D. in Business Administration is an academically rigorous experience that combines applied business concepts and a theoretical foundation. The degree can be pursued without leaving your current professional position. The program builds upon the candidate's educational foundation and his or her extensive business experience, and is designed for the typical student to complete in 3 years. The Program improves analytical and collaborative skills, helps you to better understand the role of theory in enhancing decision making effectiveness, and provides an intellectual framework that supports individual capabilities beyond that typically attainable with a master's degree and work experience.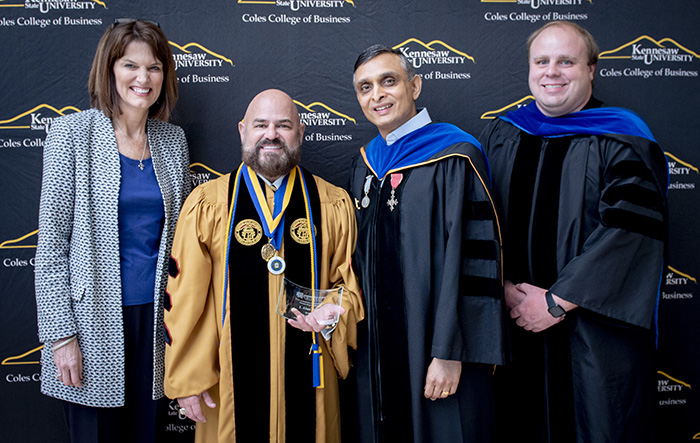 An Academic Experience
In the Ph.D. Program at Coles College of Business, students are trained to think like scholars and are taught cross-disciplinary theory and research. Building on this breadth of knowledge, students explore more deeply their individual disciplines and are exposed to statistical tools and techniques that will be vital as they proceed to the dissertation stage.