The Ph.D. Risk and Decision Analytics Concentration Areas of Research Focus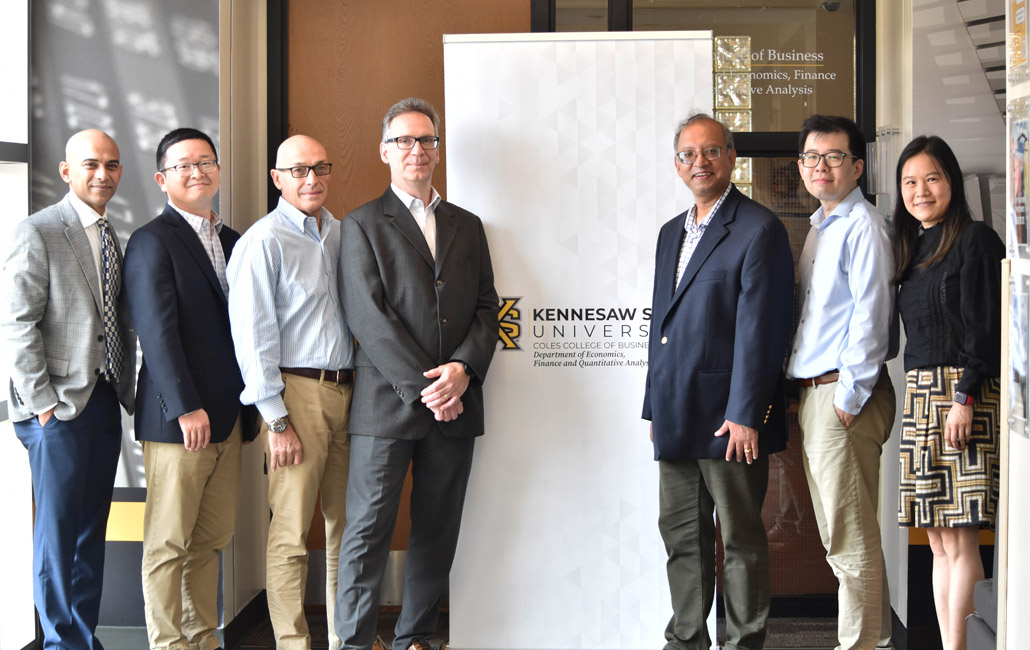 The program focuses on the analysis of business problems involving uncertainty, with a particular emphasis on the application of risk analysis principles and theories to develop effective and robust solutions. The department's faculty is composed of highly active and accomplished researchers that have published in several top-tier journals in operations research, management science, economics, and financial econometrics. The Ph.D. combines these disciplines to create researchers who can leverage decision analytics to conduct meaningful and relevant research in risk analysis.
The program is centered around decision-making and risk analysis principles and theories to analyze business problems and create solutions that are robust to uncertainty. The department maintains strong ties to both the public and private sectors through centers housed within the department, including the Bagwell Center for the Study of Markets and Economic Activity, the Education Economics Center, and the Student Managed Investment Fund.
Is Becoming a Doctor of Business Administration right for you?
Get your questions answered! Attend an Information Session today before applying to the KSU Ph.D. in Business Administration program at Coles College of Business!
Attend an Information Session
Ready to Start the Application Process?
Apply Now
Brochure
Coles Ph.D. Scholars' Select Publications

Management Science
Journal of Finance
JAMA Pediatrics
Operations Research
Health Economics
Journal of Econometrics
American Journal of Public Health
European Journal of Operational Research
Journal of Business & Economic Statistics