Management Areas of Research Focus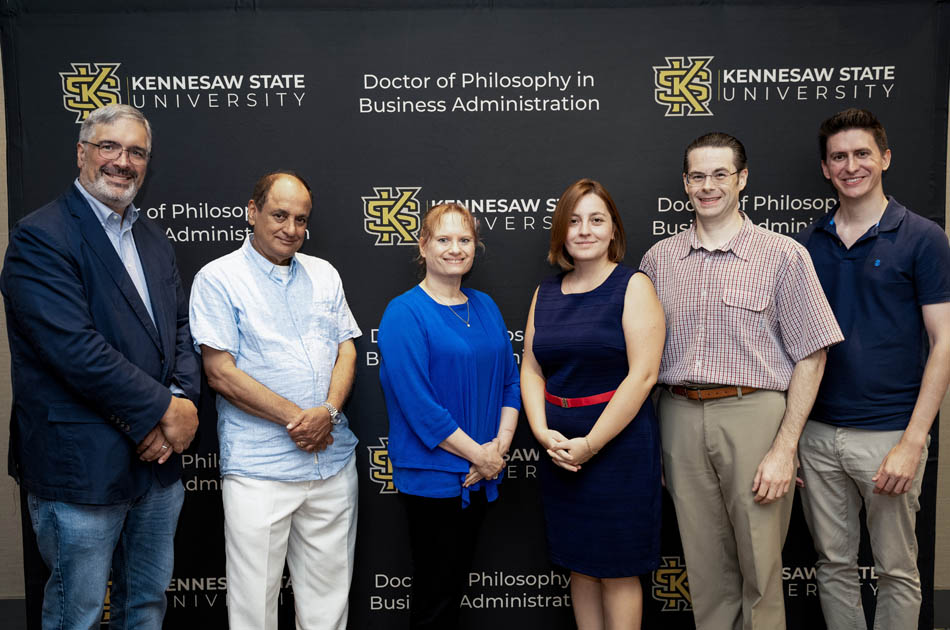 Management concentration in business administration doctoral degree places a significant emphasis on management science and research, making it an excellent choice for individuals aspiring to teach at the university level and enrich the frontiers of academic knowledge. For those executives and senior managers seeking to transition into academia or bolster their research expertise for a thriving consulting career, pursuing a PhD in Business Management serves as an ideal next step.
The management concentration centers around the below areas of research:
Areas of Research Focus
Organizational Behavior
Human Resources Management
Strategic Management
International Business
Entrepreneurship
Family Business
Operations Management
Hospitality
Is Becoming a Doctor of Business Administration right for you?
Get your questions answered! Attend an Information Session today before applying to the KSU Ph.D. in Business Administration program at Coles College of Business!
Attend an Information Session
Ready to Start the Application Process?
Apply Now
Student Stats
Brochure
Alumni/Student Placements

Belmont University
University of North Georgia
Stetson University
Oglethorpe University
Whitworth University
Midwestern State University
Dalton State University
University of North Carolina Charlotte
Marshall University
Gardner-Webb University
Clayton State University

Alumni/Student Publications

Entrepreneurship, Theory & Practice
Journal of International Business Studies
Journal of Management Studies
Business Horizons
Management International Review
Research in Higher Education Journal
Journal of Management Education
Personality and Individual Differences

Coles Ph.D. Scholars' Publications

Journal of International Business Studies
Journal of Management Studies
Personality and Individual Differences
Supply Chain Management: An International Journal
Journal of World Business
Business and Society
Management Decision
Strategic Management Journal
Long Range Planning
Asia Pacific Journal of Management