Ph.D. in Business Administration Students and Graduates
A Day in the Life of a Ph.D. Student
Ph.D. Student Statistics
Applicants who were offered admissions into the Program for Cohort 12 have wide variations in experience, both professional and academic. Applicants often far exceed requirements for admittance into the Program. Below you will find a brief profile of admitted applicants.
Experience
Median professional work experience: 17 years
Admitted applicants with teaching experience: 46%
Average teaching experience: 3 years
GPA
Average undergraduate GPA: 3.47
Average graduate GPA: 3.70
In State/Out-of-State
Georgia: 38%
Neighboring states to Georgia: 31%
All other states: 31%
Gender
Female = 46%
Male = 54%

Ph.D. Students and Graduates Profiles
These student profiles represent the graduated and future KSU Ph.D. in Business Administration.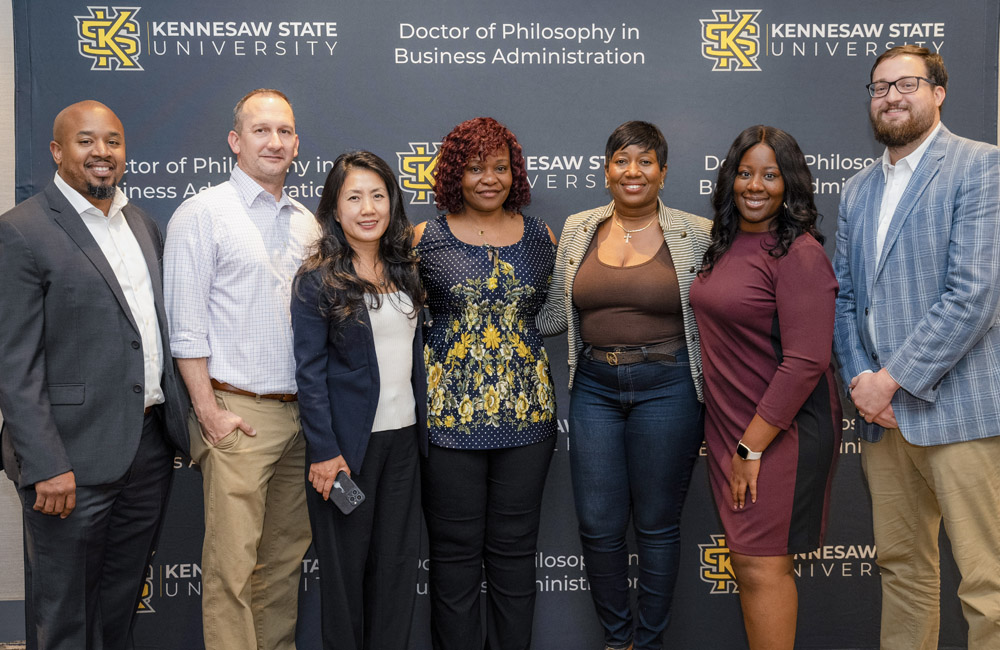 *These profiles represent KSU Doctoral graduates and current students to date.
Congratulations Graduates
123 Graduates as of Summer 2023.
Stay Connected to Ph.D. in Business Administration